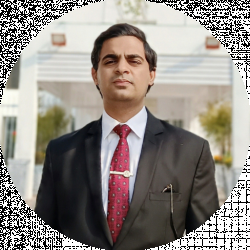 Latest posts by Boo Ali Khan
(see all)
Are you the kind of person who goes through the long list of 'Terms and Conditions' while purchasing online subscriptions, especially by tech companies, before pressing 'I agree'? Let me tell you, if you are not, you better be. The tech companies repeatedly misrepresent the facts in their contracts with their subscribers, which they usually ignore. If someone suffers any damage from this representation, I have a solution; knock on the doors of the court and demand compensation.
One such "Terms and Conditions" lawsuit is pending in the United States against the tech giant Apple, titled Williams v. Apple Inc. This class-action lawsuit was filed on August 12, 2019, and is still pending final approval of the 'Settlement Agreement' before the court.
Brief Summary of the Case:
In this particular lawsuit, the plaintiffs filed a class-action suit against Apple under Federal Rules of Civil Procedure 23(b)(3) and (b)(2) before the United States District Court for the Northern District of California, claiming damages for breach of contract (among other claims).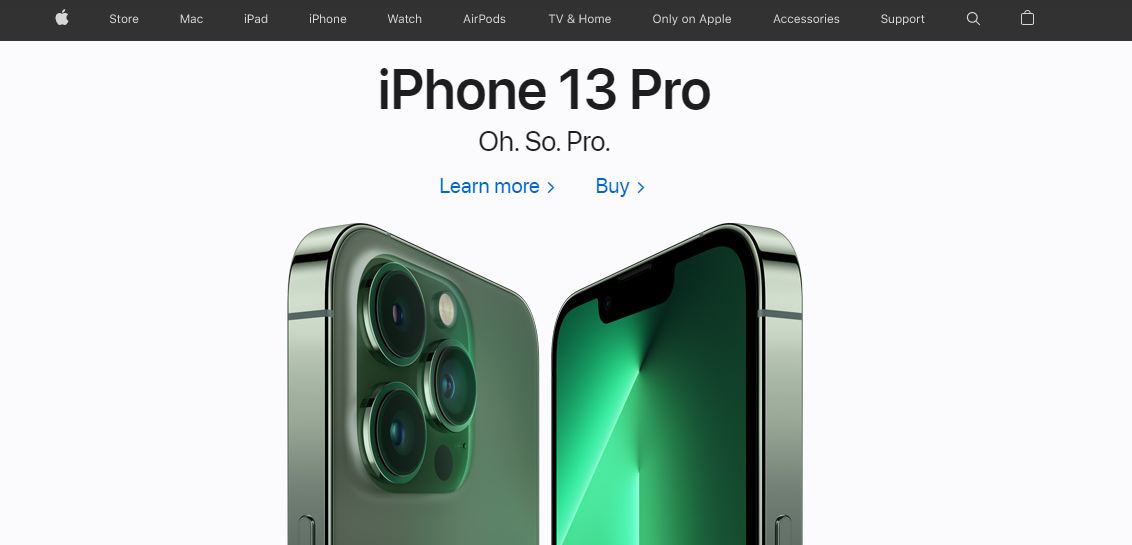 Apple, an American tech giant that needs no introduction, is known for its brand value and the high-level security it provides in its products. In 2011, it launched a cloud storage service named iCloud. Through iCloud subscription, Apple users can store their data online on remote servers. The plaintiffs claimed that they had bought the premium iCloud service but did not know that Apple was using third-party servers to store their data, whereas it was provided in the term and conditions that Apple itself is the provider of service. Consequently, the company violated its contract with the premium service subscribers, compromising their privacy and making them overpay.
Apple entered into a Settlement Agreement with the class members (and class representatives) for $14.3 million as compensation at later proceedings. However, this Settlement Agreement is still pending before the court for final approval, with a hearing set for August 2022.
The Significance of Williams vs. Apple Inc.
In my view, this particular lawsuit holds great significance in class-action suits. It is considered one of the most important settlements regarding the Breach of Contract under California Civil Procedure.
By storing its user's data on third-party servers without their consent, Apple gave rise to serious privacy concerns for its subscribers, as they entrusted it with their personal and sensitive information.
The consumers were immensely shocked when they heard about their data being compromised by such a reputable brand. Nevertheless, this lawsuit reminded people to trust in God but tie up their camel. This lawsuit brought awareness among people to do proper research and read the "terms and conditions" before subscribing to any online service, be it from any reputable giant. You never know when you are being played.
Furthermore, the Apple lawsuit created awareness among people about their respective rights to know where and how their data can be used. I am confident that this lawsuit encouraged people to claim compensation in any case if their right to privacy is compromised.
The problem with iCloud Storage Service: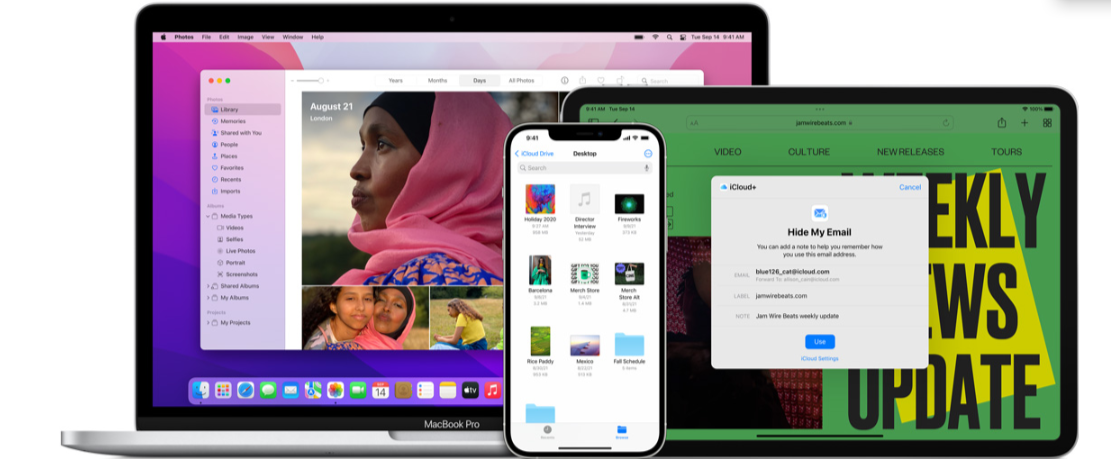 iCloud: An Online Storage Service
iCloud is a cloud storage service provided by Apple to all its users, enabling them to store their data, such as photos, documents, contacts, videos, audio, etc., on remote physical servers. The users can access this data on multiple devices, making it easier for people to have a backup if they ever lose their device.
Also, iCloud provides 5GB of free storage space to all Apple users, and this generally comes pre-installed on almost all Apple devices. For more than 5GB of Data, the users have to subscribe to several premium plans provided by the company.
The Main Concerns of the Plaintiffs:
The primary concerns of the plaintiffs (the Class Representatives) were that they bought the iCloud premium thinking that Apple was the provider of the service. The buyer trusted Apple with their private information and data due to the 'Brand value' attached to it and the security claims it always made.
Apple, however, breached this trust by selling (storing) its customer's data using third-party servers, such as Amazon, Google, and Microsoft. It is to be noted that Apple made an agreement with Google in 2016 to use Google's storage facilities but failed (obviously) to convey this to its users. The plaintiffs claimed that if they had known that Apple was using third-party servers, they would never have purchased its subscription or paid this price.
Such a Hefty Price for the Same Service Available Elsewhere:
Cloud storage services by other companies like Google and Microsoft are available at a much cheaper rate. For example, Microsoft provides six terabytes of cloud storage for the $9.99 to its US subscribers (with an additional subscription to Microsoft Office 365). At the same time, Apple only provides two terabytes of storage for the same price. If you do simple maths, it will be revealed that an Apple user pays three times for a similar service.
The plaintiffs primarily contended that if Apple would use servers of Microsoft and Google for storing data, why shouldn't they just subscribe to Microsoft Azure or Google Drive instead?
The Privacy Concern: Your Data is not Your Data
Another foremost concern of the class representatives was that their privacy was threatened and compromised. They trusted Apple with their private data, and Apple had no right to play with the trust of its users without informing them. Their confidential information was at risk of being misused, misplaced, stolen, lost, damaged, or even exploited.
Lack of Transparency: Where is Our Data?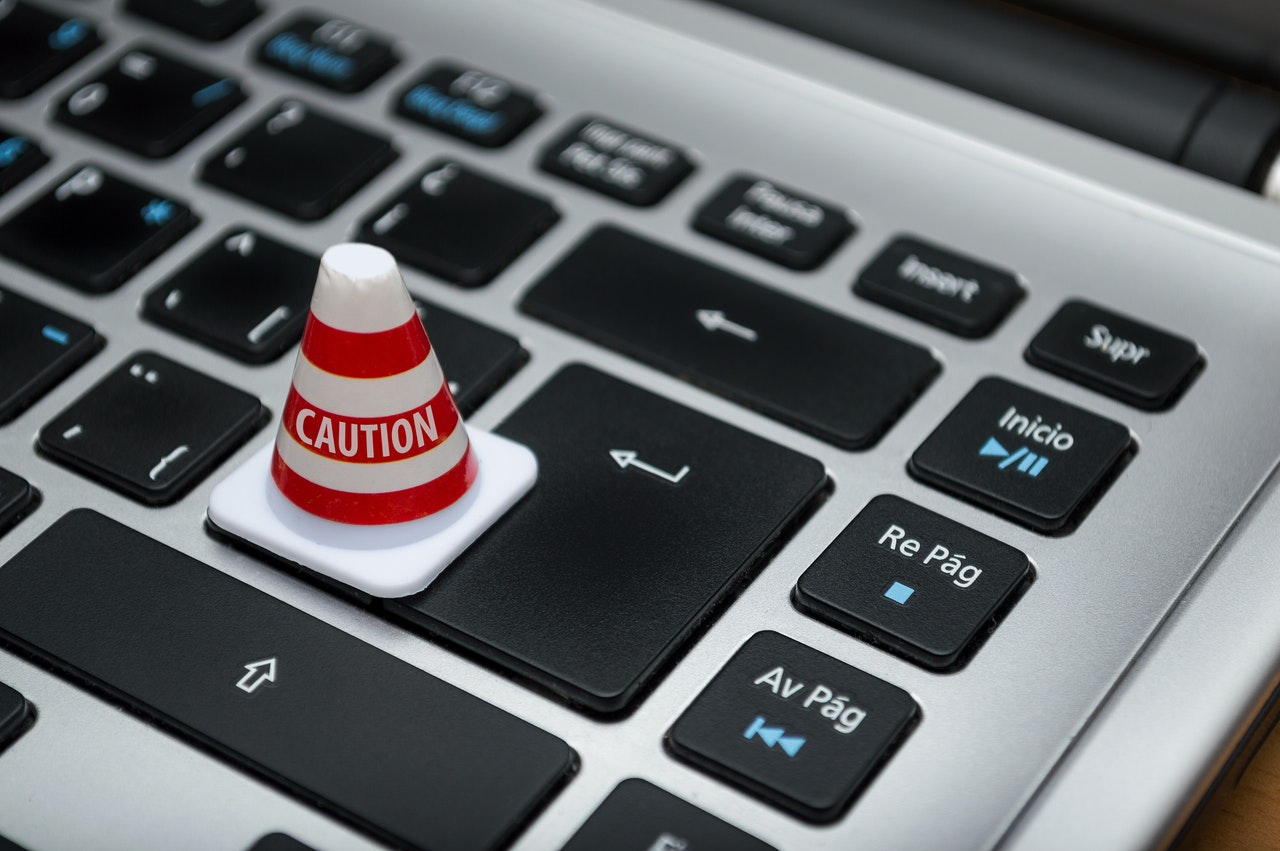 The subscribers had no connection with the third parties and had not entered into any contract with them. It was their inherent right to know where their data was being stored.
Also, the plaintiffs claimed that Apple lacked the infrastructure to store their data. Thus, instead of limiting its service availability, it just resold the data to other entities, indicating the fraudulent means to achieve ends.
The Initiation of Williams Vs. Apple Inc.:
Two plaintiffs (class representatives) filed this class-action case on August 12, 2019, against Apple, on behalf of a class of nationwide subscribers of Apple's iCloud service during the "class period."
The Story of The Plaintiffs: Andrea Williams and James Stewart
The plaintiffs, Andrea M. Williams, a resident of Florida, and James Stewart, a resident of California, claimed that they had purchased an iCloud premium service subscription during the class period. They used it to store their data for the time being. They professed that they purchased the service relying on Apple's claim of being the sole service provider of iCloud. Williams and James reiterated that they would not have bought it or paid the said price if they knew that Apple would use third-party servers.
Procedural History of William vs. Apple. Inc
The Plaint: The Plaintiffs' Side of the Story
The said class-action Case was brought on two main counts:
1: The Breach of contract: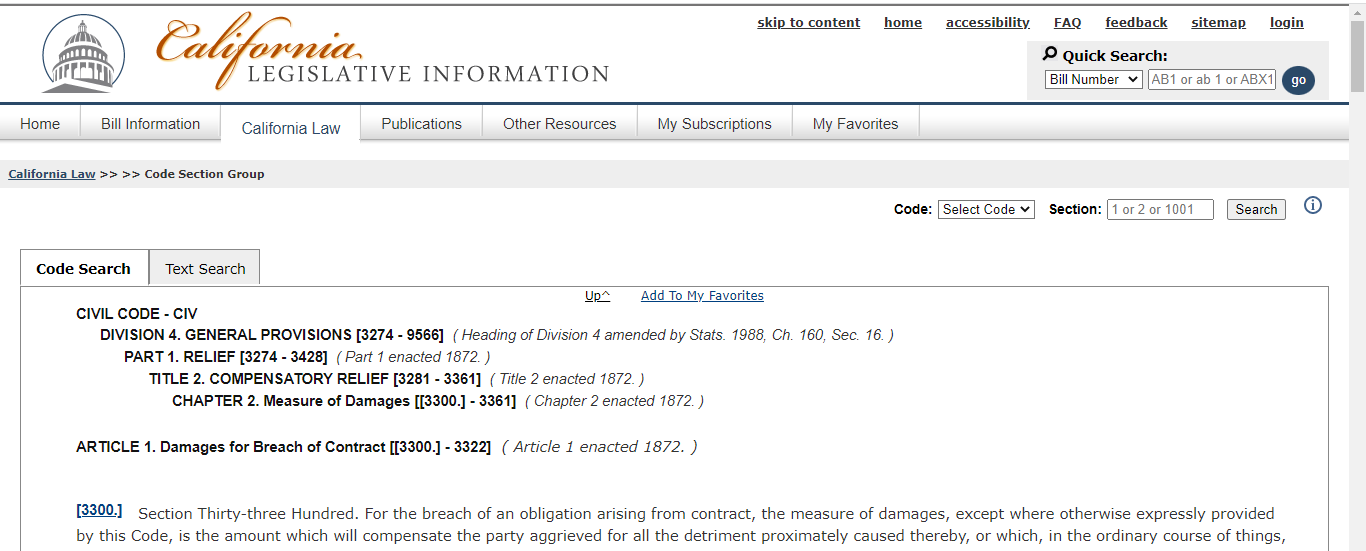 The first claim from the plaintiffs was that Apple misrepresented its 'terms and conditions.' Apple claimed itself to be the service provider while it was not and, consequently, breached its contract with its subscribers.
Accordingly, class members claimed compensatory damages for this Breach of Contract U/S 3300-3302 of the California Civil Procedure.
2: False Advertisement and Unfair Business Activities:
The class members accused Apple of False/misleading Advertisements and misrepresentation. They claimed that Apple used these devious means to lure people into buying the iCloud subscription.
Also, class members accused Apple of conducting False Business Activities as their conduct was deceptive and caused economic loss to the consumers.
Accordingly, plaintiffs and class members asked for an order of restitution and restoration of their money along with an injunctive order to restrain Apple from continuing such wrong practices.
Apple's reply: The Defendant's Side of the Story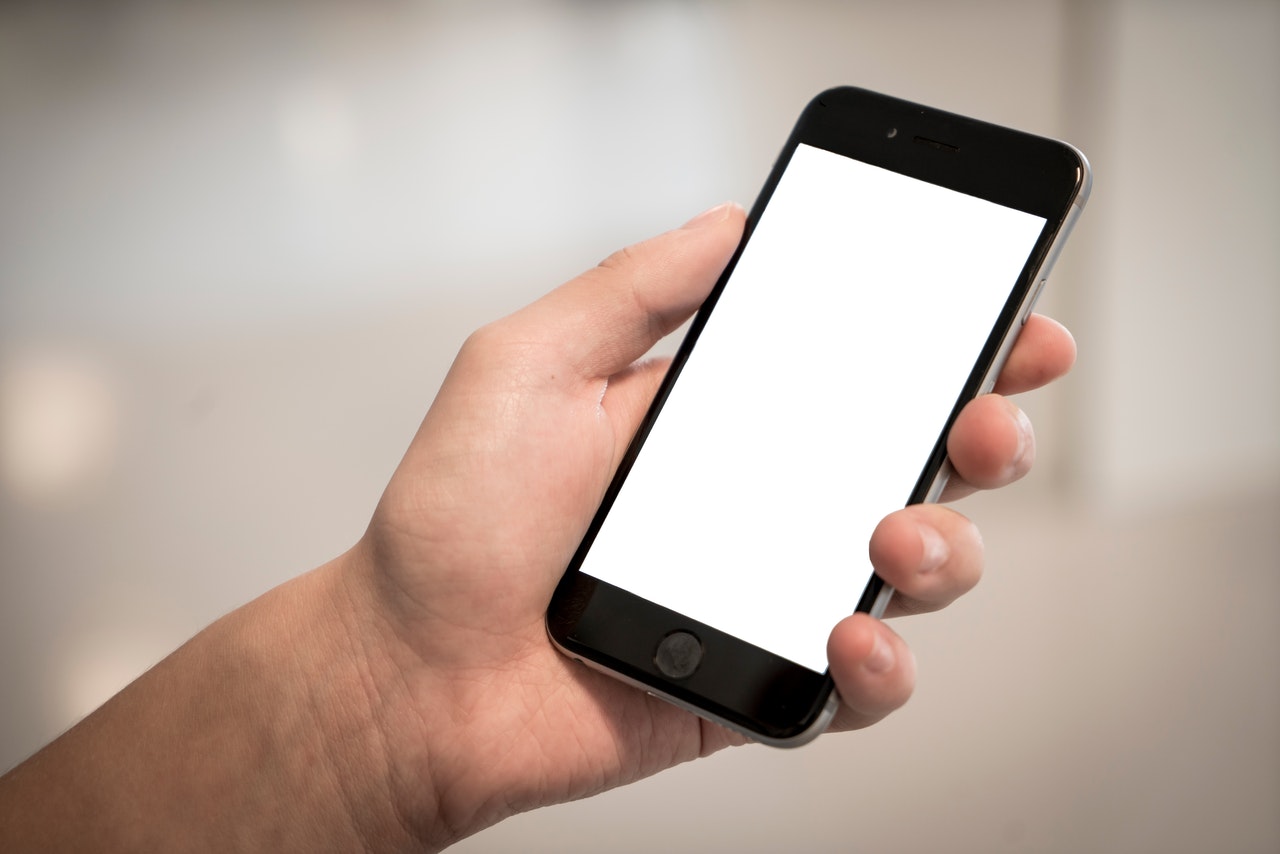 Apple filed a motion to dismiss the said class action complaint on October 4, 2019. Apple argued that the class action complaint should be dismissed for the following reasons:
The first argument was that to claim monetary damages for the breach of contract, the affected parties must show the concrete injury or damage caused instead of relying on superficial loss.
The second issue was that of reliance. Apple argued that the subscribers did not actually "rely on the terms and conditions" to purchase the subscription. This claim depicted that these companies know they can get away with such acts as people don't read these 'things.'
The third claim was that mere overpaying by the subscribers is not enough to invoke Article III standing. There must be some other concrete loss incurred.
The fourth contention allowed Apple to reiterate that there must be some imminent threat, danger, or repeated injury, to allege and demand injunctive relief. The plaintiffs were unable to adequately plead any of this.
Failure to Plead False Advertisement and Unfair Business Practices Claim:
Apple also argued to reject the plaintiff's claim of Apple's liability under False Advertisement Law (FAL), and Unfair Competition Law (UCL) claims. They failed to adequately plead reliance and to allege actionable misrepresentation.
The Court's Decision: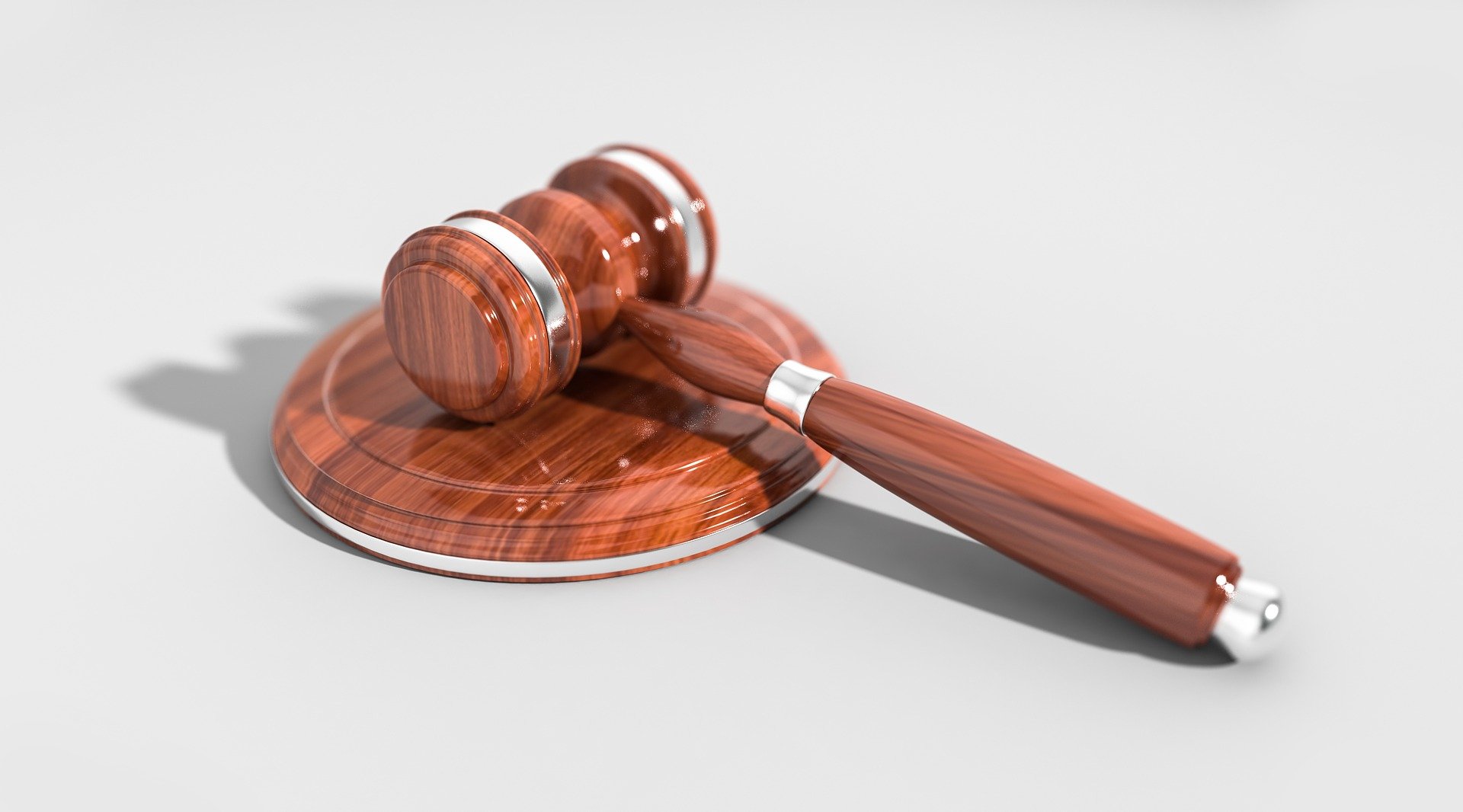 In its March 27, 2020 decision, the court established its jurisdiction and granted in part and denied in part Apple's first motion to dismiss the initial claim. The judge agreed that the plaintiffs could only sufficiently plead the breach of contract (and hence, damages) claim. The rest of the claims, false advertisement, and unfair business practices, were struck-off, and plaintiffs were given 30 days to file an amended plaint. Again, a motion of dismissal of the amended plaint was moved by Apple. However, this time, the judge maintained damages as well as the injunctive claim for the breach of contract.
Also, in the matter of class certification, the court certified "damage class," held Andrea Williams ineligible as the class representative, and limited the damage class certification period from September 16, 2015, to January 31, 2016.
The Settlement between Apple and the Plaintiffs: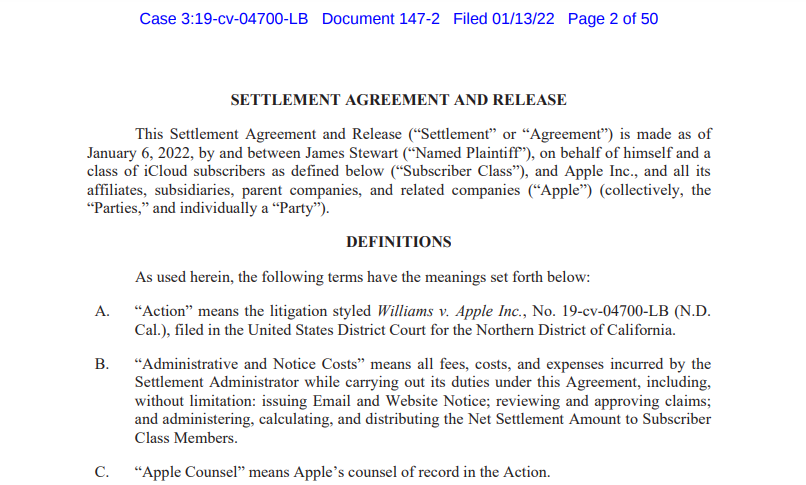 The trial was to begin on May 2, 2022, but the parties opted for a settlement outside the court. However, on January 6, 2022, the Apple and plaintiff (on behalf of himself and the class members) entered into a settlement agreement after conducting two case mediations before the Hon. Edward A. Infante (Ret.), on February 17, 2021, and October 27, 2021.
Apple denied any allegations put forward by the plaintiff and decided to enter into the settlement as the litigation process was long, burdensome, and pretty exhausting. This settlement agreement guaranteed $14.8 million in compensation to the people affected by Apple's impugned policy.
So Who is Eligible for the Settlement Amount?
All persons who purchased an iCloud subscription during the 'class Period,' i.e., September 16, 2015, to January 31, 2016, and who had a US mailing address attached to their account are eligible for receiving the settlement share. There are approximately 16,900,000 class members, but this figure is not specific.
Distribution of the Compensation Money:
The net settlement amount, i.e., 14.8 million USD, will be distributed among the class members on a pro-rata basis, i.e., after paying the extra costs, including administrative and notice expenses, attorney fees, service award for the plaintiff, etc.
The payments to each class member will depend on the total claims and will be based on the respective amount paid by the subscriber for the iCloud subscription. However, the total amount will not exceed the actual subscription fee paid by the subscriber.
Preliminary Approval by Court:
On February 17, 2022, the court, after the application moved by the plaintiff, granted the motion for preliminary approval of the settlement agreement. The judge remarked that the settlement agreement was the result of serious negotiations between the parties. And It was free of collusion, provided good value, would save litigation costs, and would also provide adequate compensation.
Final Approval and Fairness Hearing:
The final approval of the settlement agreement (final fairness hearing) is to be held on August 4, 2022.
My View on This Settlement: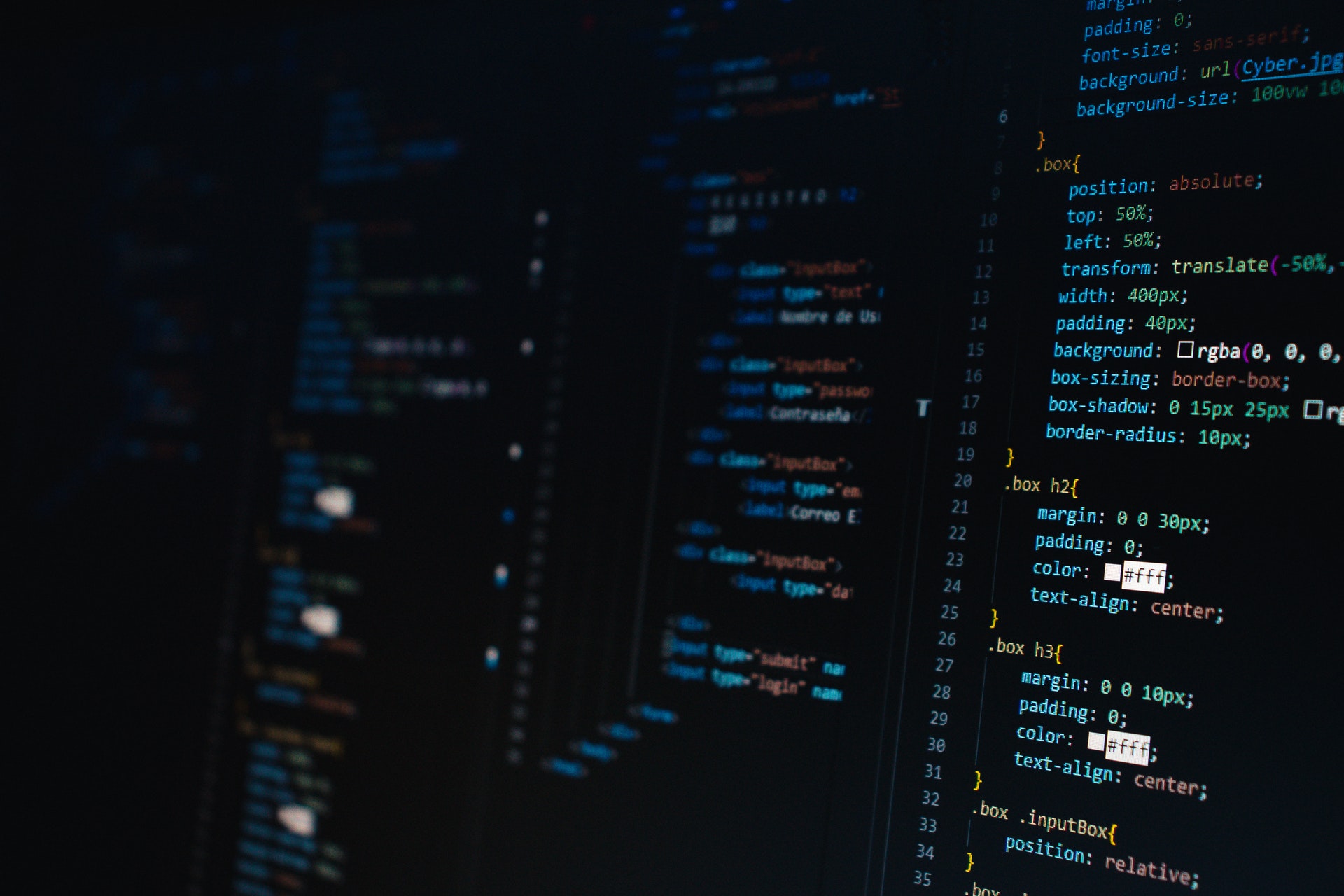 In the 21st century, the privacy of one's data is no less of a myth. I believe that if someone is using smart devices in any form, they are compromising their personal information and are always at the risk of losing it. If you think your data is "safe" with these companies, you need to think again.
The same problem was noticed in this case. Fighting these 'giants' in courts is tiresome and time-consuming, and people often give in to settlements outside the court. In my view, Apple absolved itself of any responsibility for its acts and contracted to pay only $14.8 million, which is literally 'loose change' for a billion-dollar company like Apple. People risked their data and what they are getting in exchange? A few Bucks? Probably not even that. I can't imagine paying for a 'storage' service to the most trusted company, only to get scammed at the end.
I am not afraid to say that these multi-billion companies take advantage of their innocent and conveniently skip the responsibility part. Even Apple, in its arguments, stated that they don't think people really 'relied' on these terms and conditions to buy subscriptions. It was shocking for me to see that these tech giants just presume that people are pretty stupid to buy their products without going through details; so why not just lie?
Also, what was surprising for me was Apple's claim stating that they encrypted the data before sending it to the third parties and kept encryption keys to themselves. I think Apple missed the point of consent. It was just like:
How difficult it could have been for Apple to just mention the use of other facilities. It is high time for such companies to be called out for misrepresentation and blatant violation of the fundamental right, i.e., the right to privacy.
Options Available to You if You are a Class Member:
If you think you fall within the definition of 'class member' and have a claim in this matter, don't worry, there are a few options that I'm confident you can choose from.
Staying in the Class:
If you are a class member, there's not much you need to do, and there is no separate Claim Form that you need to fill. You might have already received a notice from the independent settlement administrator about your inclusion in the class.
So now, you have two options to choose from: receive a class payment by either ACH transfer or through cheque. However, you will be required to provide certain information before May 23, 2022, about the mode of your choice, and if you fail to do so,
a) The amount will be transferred to your Apple account if you are currently an iCloud subscriber and have a US mailing address attached to your account
b) You will receive it through cheque if you are not a current iCloud Subscriber at your mailing address.
But keep in mind that if you opt to stay in the class, you will lose the right to sue Apple in any capacity on a similar matter. Still, you might get a buck or two, or even less. Who Knows!
Opting out of the Class:
If you feel unsatisfied with the Settlement Agreement and want to separately sue Apple, don't worry, you can. After all, the deadline to opt out of this agreement is May 23, 2022. After that, you'll lose the right to class payment.
Another Remedy: Objections
You can also object to the settlement agreement by writing to the court before May 23, 2022. If you are not opting out and just raising objections, you will still be eligible to receive class payment.
You can also seek approval from the court to speak at the final fairness hearing (on August 4, 2022) and raise objections there.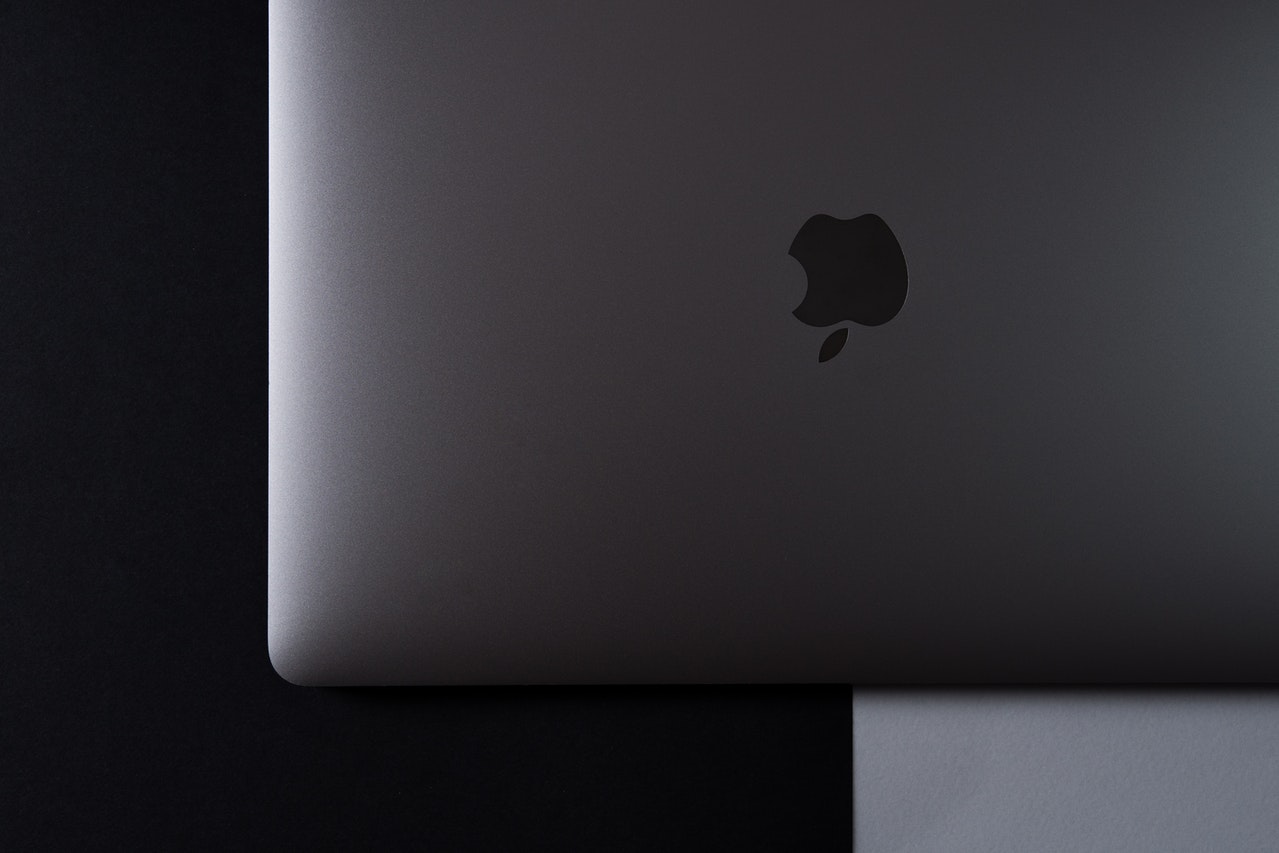 Frequently Asked Questions
Question: Is the compensation available for people outside the United States?
Answer: Currently, there isn't. This settlement only applies to subscribers (class members) from the US. Since this claim was brought by US citizens, it only applies to them. If you are a subscriber from another country, you might have to file a separate lawsuit against Apple for misrepresentation and breach of contract.
Question: How much should I be expecting in the class payment?
Answer: The total Settlement amount is $14.8 million. This might sound like a large sum, but considering millions of class members (almost 17 million), I would not suggest you expect more than a buck or two (or even less), as much of the amount would go to attorney's fees and other expenses. The remaining will be distributed on a pro-rata basis.
Question: How would I know if I am eligible for the settlement?
Answer: You will receive a notice from a separate settlement administrator regarding your inclusion in the 'class' in your email. Therefore, don't forget to check the "spam" folder in your email. If you are still unsure if you are eligible for class payment or not, you will need to check out the Settlement Administrator's or Apple's website.
Question: What if I don't want to be a part of the settlement agreement?
Answer: If you are not satisfied with the Settlement Agreement and are skeptical about its outcome, you can opt-out of it and sue Apple separately by writing to the court. However, you will have to do this before May 23, 2022. If you want to object to it rather than opting out, you can also do this by writing to the Court before May 23, 2022.
Wrapping Up:
Cloud Storage is a remote storage service that makes data accessible to its users on multiple devices. Privacy has become a paramount concern with our increasing reliance on these storage facilities. Unfortunately, most tech companies misrepresent their terms and conditions and usually get away with it, as most of us do not care about reading the terms and conditions, unknowingly giving consent to such companies to invade and play with our privacy
Apple did the same to its users. It not only used third-party servers to store its iCloud subscriber's data but also lied/misrepresented in its contract that it was the sole provider of the service. This raised severe concerns about the "breach of privacy" among its subscribers. Two subscribers brought a class-action suit against the tech giant, which ended with a settlement agreement for $14.8 million.
If you bought iCloud premium during the class period, you also have a claim in this suit, and there is not much you need to do. You'll automatically receive the money through your Apple account or any other way you opt. Interestingly, you can also raise objections to the settlement agreement before the court and even opt out of it and sue Apple separately. Still, I believe, observing the loopholes Apple built its case on, the chances of you winning this claim are very rare. It's a hard pill to swallow, but it is what it is. Anyway, the Settlement Agreement is yet to be approved by the court on August 4, 2022. Let's see what the court decides.
Recommended Reads: