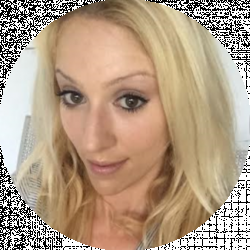 Latest posts by Amy Gilmore
(see all)
Millions of people throughout the United States have gone to Aspen Dental Management, Inc. (ADMI) offices for fillings, dentures, dental implants, and routine oral care. Many of the patients who trust Aspen Dental are overdue for a visit to the dentist due to budget constraints, and they are drawn in by deep discounts on costly procedures.
Despite ADMI advertising affordable dental care without sacrificing on quality, lawsuits allege that the organization engages in deceptive advertising, incentivizes dentists, illegally operates in several states, and knowingly sells low-grade products to customers while overcharging them.
Background on Aspen Dental Management, Inc.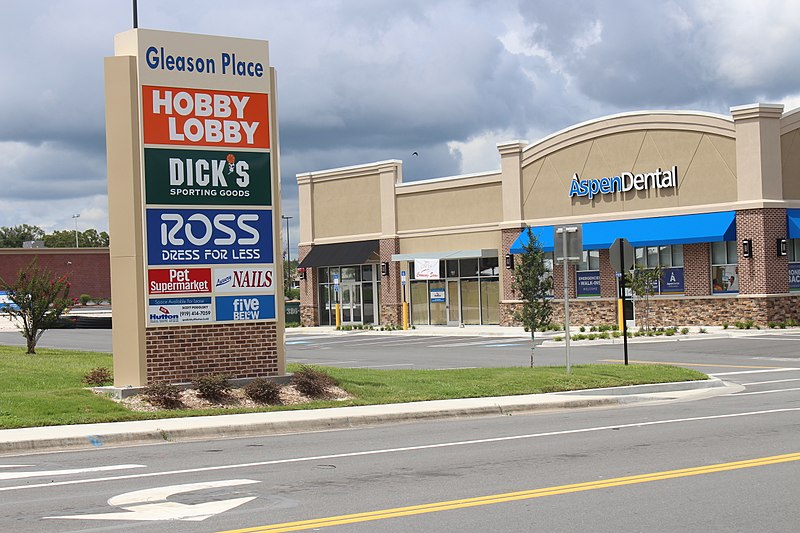 In 1998, Robert A. Fontana opened Aspen Dental Management, Inc., a Delaware company with a physical address in East Syracuse, New York. Fontana began ADMI with a promise to help dentists start profitable dental practices, and patients receive much-needed care.
ADMI provides the following services for all offices:
Office location services
Dental training
Hygienist training
Staff training
Use of the Aspen Dental name
Dental equipment
Dental devices
Business management applications (including scheduling, billing, customer information, and treatment systems)
Marketing materials
Office buildout
Human resources
Payroll
Accounts payable
Accounts receivable
Insurance claim maintenance
Customer service
Scheduling
and More
In addition to providing back-office support, ADMI does all of the hiring, training, and management of its dental offices. All Aspen Dental employees go through extensive training on workplace conduct, sales tactics, patient management, scheduling practices, and handling customer complaints.
A local dentist individually owns each office managed by the organization, and ADMI builds all of its dental practices from the ground up. Through this model, Aspen Dental has opened more than 800 offices in 48 states.
It is one of the largest dental care chains in the country. An article on businesswire.com estimates that more than 25,000 people are seen in Aspen Dental offices every day, and the company employs more than 12,000 dentists, hygienists, dental assistants, and support staff.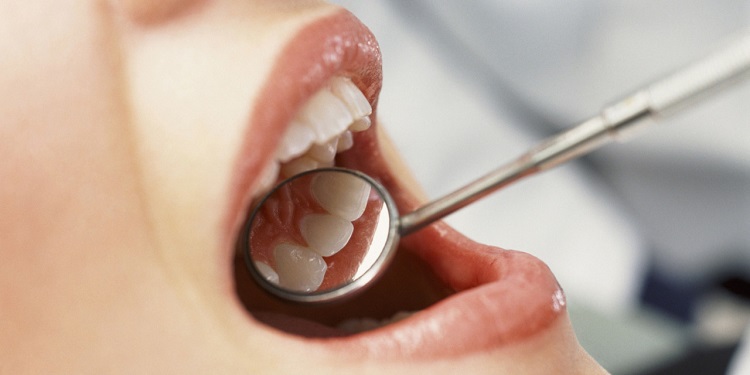 Legal Trouble for Aspen Dental
Despite claims by the dental giant of providing the best possible dental care to patients who need it the most, hundreds of lawsuits have been filed against Aspen Dental. ADMI has also signed agreements to alter its business practices with attorney general's in four states, including New York, Indiana, Pennsylvania, and Massachusetts.
2010 – Aspen Dental Signs an Agreement with the Pennsylvania Attorney General
On October 13th, 2010, Aspen Dental signed an agreement with the Pennsylvania Attorney General's Office to pay $125,000 to patients who the company deceived, overcharged, and charged without providing services. The inquiry by the State of Pennsylvania alleges that ADMI charged patients for expensive electric toothbrushes, mouthwash, x-rays, and examines advertised as free, or that the customer did not agree to purchase.
2012 – Class Action Law Suit Filed Against ADMI in New York
Eleven current and former Aspen Dental patients brought suit against the provider on October 18th, 2012. The filings allege that Aspen Dental offices used unlawful and deceptive practices to sell unnecessary services. Aspen Dental promises to provide care in a non-judgemental environment. However, the plaintiffs claim the dental chain lured them with promises of free exams, x-rays, and low-cost treatments only to charge them for those services and pressure them into others. The lawsuit also accuses ADMI of illegally operating in several states.
2014 – $990,000 Settlement with Massachusetts Attorney General
Massachusetts Attorney General, Martha Coakley, reached a $990,000 settlement with Aspen Dental for deceptive advertising methods used by the chain. Aspen Dental advertised free x-rays and dental exams that the company charged customers for from September of 2009 to December of 2013.
In a statement, Coakley said, "We allege this dental company took advantage of its patients by deceptively marketing its services." She went on to state that the agreement would offer protection for parties injured by Aspen Dental and prevent the provider from engaging in these activities in the future.
ADMI further agreed:
To refund all patient payments for services not rendered by the company
Not to charge customers in advance for dental services
To issue refunds per the ADMI Refund Policy
To make the Refund Policy accessible to all patients
To honor all warranties and guarantees
To provide a Good Faith Estimate before rendering services
To clearly state all exclusions
2015 – Indiana OAG Settlement for $95,000
On October 22nd, 2015, the Indiana Attorney General's Office signed a settlement agreement with Aspen Dental for deceptive marketing tackets the company used. ADMI agreed to pay $15,000 in restitution and $80,000 to the state for future investigations and consumer protection enforcement operations.
The company also promised to end all misleading marketing campaigns, provide patients with agreements for third-party financing agreements, and disclose limitations on offers for free services.
2015 – ADMI Signs an Agreement with the NY OAG
On June 8th, 2015, ADMI signed an agreement with the acting New York Attorney General, Eric T. Schneiderman, under the provisions of Section 63(12) of the Executive Law and Article 22- A of the General Business Law, promising to modify its business practices. An excess of 300 complaints filed over ten years prompted the inquiry.
The dental practices named in the Assurance Discontinuance include:
Nine (9) offices owned by Aspen Dental Associates of Central New York, PLLC
Seven (7) offices owned by Aspen Dental of Rochester, PLLC
Four (4) offices operated by Dental Services of Western New York, PLLC.
One (1) office operated by Dental Services of Dunkirk, PLLC
Fourteen (14) offices operated by Aspen Dental Associates of Hudson Valley, PLLC.
Two (2) offices operated by Anand Dental Health Services, PC
Three (3) offices operated by Judge Dental, PLLC
The complaints accuse ADMI of upselling clients and paying dentists bonuses based on the number of patients they see or services they provide, causing dentists to pressure customers into costly dental procedures. Other people complained that Aspen Dental unfairly charged them, promised free services it billed for, did not issue refunds for prepaid treatments, and sold defective products.
In the 40-page agreement, the OAG alleges that ADMI was violating state laws by being involved with treatment decisions and representing the individually owned offices as part of a larger company with common goals in terms of patient care and shares profits with owners.
The document prevents Aspen Dental from dictating the care patients receive from dental practices, splitting profits with New York dental offices, or misleading customers into thinking that Aspen Dental Management, Inc. is a dental provider. It also included a $450,000 settlement payable to victims of ADMI.
Employee Whistleblowers
Several employees filed lawsuits against ADMI for wrongful termination, discrimination, and retaliation for reporting violations of employee rights.
In a 2017 case, filed by Anjolie Mecham, the dental hygienist alleged that the company overbooks patients causing the staff to work long hours without breaks. According to Mecham, she requested breaks due to a Type 2 Diabetes diagnosis she received after three years of employment with the organization.
After her requests were not met, she had her doctor submit a letter to her employer stating that Mecham needed no less than three ten minute breaks per day to check her blood sugar and take her medication. After receiving the letter, ADMI terminated Mecham, which she claims is an act of retaliation by her superiors.
She is seeking $3 million in damages after filing a complaint with the Civil Rights Division of the Oregon Bureau of Labor and Industries and receiving a response stating that she had the right to pursue legal action against her former employer.
Aspen Dental Consumer Reports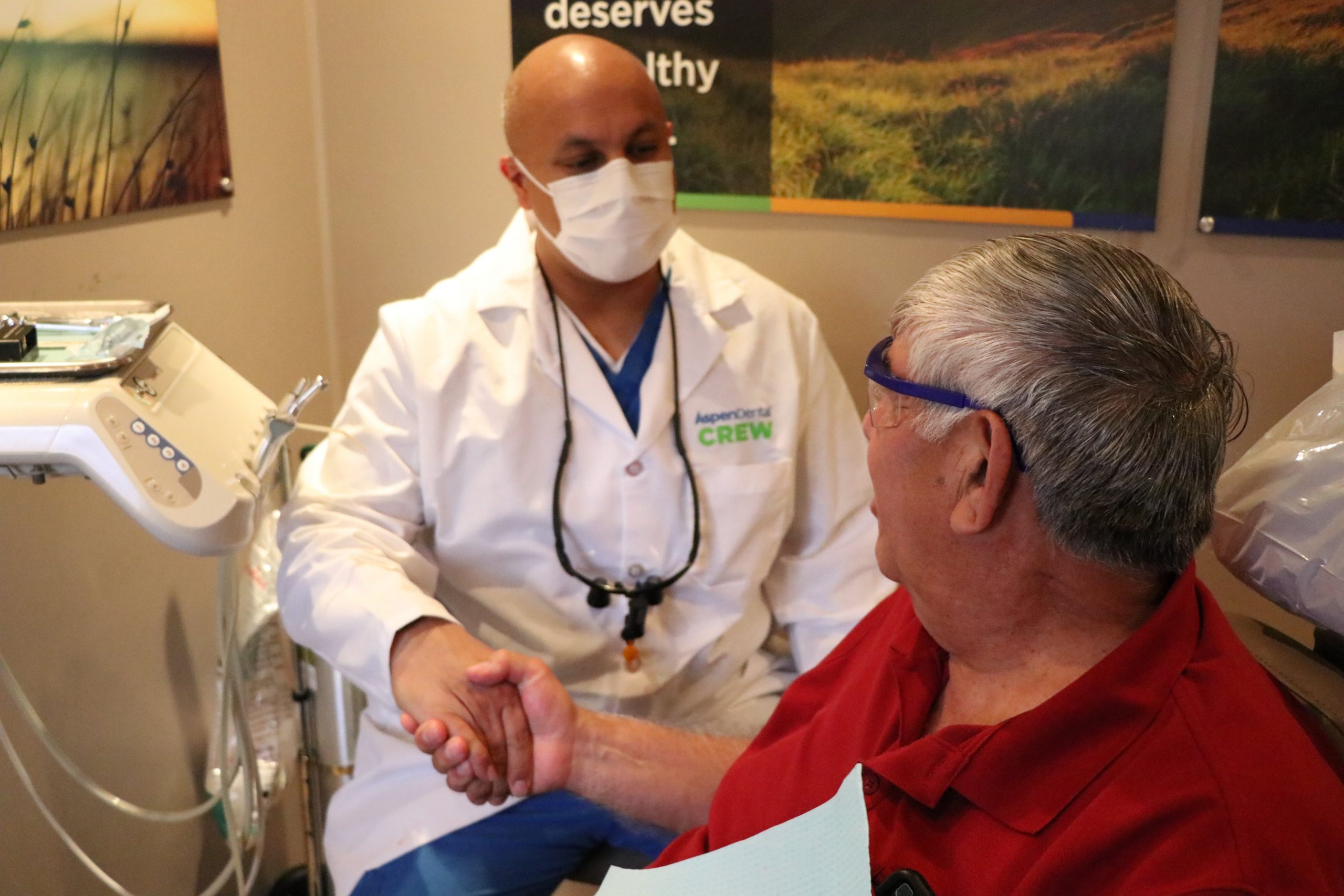 Aspen Dental is not new to legal troubles and poor consumer reports. There are thousands of reviews from patients who trusted Aspen Dental and were unsatisfied with the level of service received.
However, finding the numerous reports is not as straightforward as conducting a quick search for "Aspen Dental Reviews," because sites like the Better Business Bureau (BBB), Consumer Reports, Consumer Affairs, and Pissed Consumer have listings for each local office.
In some areas, searches return few results because the Aspen Dental offices in the area are new. So, many consumers are unaware of the issues before visiting their local ADMI dentist. After dealing with Aspen Dental, many people report being pressured into major dental work by staff members who are attentive during the sales process but difficult to reach after being paid.
Other reports detail stories of customers who experience months of pain trying to get Aspen Dental to take accountability for improperly fitting appliances and low quality. While skimming through the reviews, some stories are challenging to read, and these are not old reports. Each month hundreds of people share information about their experiences as an Aspen Dental patient.
Groups of unsatisfied customers have even formed groups on social media sites and created websites dedicated to raising awareness and collect information about the nationwide dental provider.
Have You had an Experience with Aspen Dental?
Aspen Dental has been providing dental services throughout the United States for decades. During its years in business, thousands of people have made complaints and sued the corporation because they did not receive the level of care a patient is entitled to by a medical office.
Even after signing agreements not to engage in deceptive tactics with four state Attorney Generals' offices, ADMI clients report that the company is still violating laws.
If you received treatment at an Aspen Dental office that:
Failed to give you a refund for prepaid dental services
Lured you in with false advertisements
Pressured you into unnecessary dental procedures
Overcharged you
Would not correct issues with dental appliances
Harmed you physically
Failed to provide dental services as promised
Scheduled appointments but refused to complete services until you bought additional services
Allowed an unlicensed dental student to make decisions about your treatment
Allowed an unlicensed dental student to perform unsupervised procedures on you
Allowed an unlicensed dental student to perform advanced dental procedures without proper training
Charged you for services it did not render
Failed to disclose third-party credit terms
Refused to honor a warranty or guarantee
With so many people experiencing the same poor care at Aspen Dental, it is only a matter of time before a massive lawsuit is brought against the shopping mall dental provider because complaints keep pouring in. If Aspen Dental has hurt you or a family member, you need to speak to an experienced attorney about your legal rights.
FAQs
Is there a 2020 class-action lawsuit against Aspen Dental?
No, there is not currently a class-action suit filed against Aspen Dental. However, consumer rights groups and attorneys are working on cases against the company. The dental provider is already bound to agreements with three state Attorney Generals. So, there may be other lawsuits in the future.
What do the lawsuits against Aspen Dental allege?
So far, the lawsuits filed against Aspen Dental allege that the company is illegally operating dental offices and that it uses deceptive marketing tactics. Some of the specific advertisements in question are those containing information about free services, including cleanings and x-rays, which Aspen Dental charged the customer.
What other concerns do consumers have regarding Aspen Dental?
Many Aspen Dental customers started pages on Facebook and even created websites to collect stories regarding the provider. Reading through thousands of reviews on consumer sites, you begin to see a pattern. When new customers go into an Aspen Dental office, the staff frequently pressures them into costly dental procedures, often costing thousands of dollars and involving weeks of recovery.
After the money is collected, the story changes. Dental appliances take a long time to come in, and patients get stuck for months with temporary dentures. Once they receive the final product, it is difficult to get the staff to schedule them for adjustments, and the teeth they need to eat are too uncomfortable to wear.
Many of these patients do not have money to visit another dentist, which leaves them in a challenging situation. Additionally, patients are encouraged to open credit cards to pay for treatment, and customers report being double billed and billed for procedures they did not have, or they were promised would be free.
What can you do if you believe you are a victim of Aspen Dental?
If you were a patient at an Aspen Dental office and you were lured in by false advertising, pressured into expensive treatments, overcharged, or charged for procedures you did not have, you should speak to an attorney. Several lawsuits have already been settled against Aspen Dental, and numerous others are pending in small claims courts across the country.
Sources:
BusinessWire. Aspen Dental Celebrates Major Milestone With Opening of 800th Office. (2019, December 19th). Retrieved from https://www.businesswire.com/news/home/20191219005583/en/Aspen-Dental-Celebrates-Major-Milestone-Opening-800th
Pennsylvania Office of the Attorney General. (2010, October 13th). Aspen Dental Settlement with Pennsylvania Attorney General. Retrieved from https://www.documentcloud.org/documents/372853-aspen-dental-settlement-with-pennsylvania.html
Samantha Allen. (2015, December 22nd). Accused of deceptive practices, Aspen Dental agrees to a $990,000 settlement. Telegraph. Retrieved from https://www.telegram.com/article/20141222/NEWS/312229719#:~:text=Attorney%20General%20Martha%20Coakley's%20office,a%20dozen%20locations%20across%20Massachusetts.
New York Office of the Attorney General. (2015, June 19th). In the Matter of Aspen Dental Management, Inc. Assurance No.: 15-103. Retrieved from https://ag.ny.gov/pdfs/ADMI_AOD.pdf
New York Office of the Attorney General. (2015, June 18th). A.G. Schneiderman Announces Settlement With Aspen Dental Management That Bars Company From Making Decisions About Patient Care In New York Clinics. Retrieved from https://ag.ny.gov/press-release/2015/ag-schneiderman-announces-settlement-aspen-dental-management-bars-company-making
Scott Carroll. (2019, November 17th). Woman sues Aspen Dental. The News-Review. Retrieved from https://www.nrtoday.com/business/woman-sues-aspen-dental/article_9f099b8b-6623-50c7-a51a-4c1726fad792.html