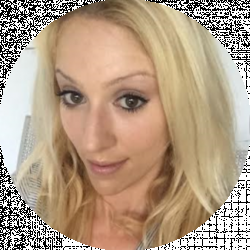 Latest posts by Amy Gilmore
(see all)
Patients prescribed angiotensin II receptor medications have filed Losartan recall lawsuits against drug manufacturers. Doctors regularly prescribed antihypertensive drugs like Losartan, Valsartan, and Irbesartan to millions of patients in the United States and worldwide. The FDA found that more than a dozen manufacturers produced prescription drugs with unsafe levels of several probable human carcinogens.
Many people counted on these drugs to keep them healthy after suffering a stroke or heart attack or lower their high blood pressure to prevent a major heart event. Unfortunately, patients taking the popular medication were left vulnerable to the very conditions the drugs claimed to treat and exposed to additional threats.
If you or a family member took Losartan or a related drug and developed cancer, you may be entitled to a drug manufacturer settlement. If you were exposed but have not been diagnosed with cancer or another medical condition related to the drug, you may still be entitled to free cancer screenings, which could save your life if you do get cancer.
Losartan is the generic form of Cozaar, a popular hypertension drug. It belongs to the family of angiotensin II receptor antagonists (ARB), which includes Valsartan and Irbesartan. These drugs work by blocking the angiotensin II receptor, which creates an enzyme that restricts the blood vessels.
With the vessels wider and more relaxed, the patient should have lower blood pressure, and the heart should not have to work as hard to pump blood throughout the body. ARBs are especially useful for treating diabetic kidney disease, too. So, these medications are a top choice by doctors treating people with diabetes and hypertension or kidney disease.
Losartan Risks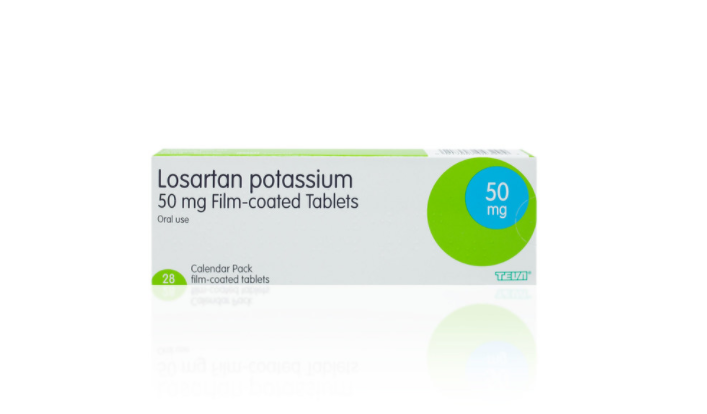 Individuals who took Losartan for the treatment of hypertension, congestive heart failure, diabetic kidney damage, left ventricle enlargement, and other medical reasons may have been exposed to the cancer-causing chemicals N-Methylnitrosobutyric acid (NMBA), N-Nitrosodimethylamine (NDEA), and N-Nitrosodimethylamine (NDMA). Theses chemicals are known animal carcinogens and listed with the EPA as probable human carcinogens. People who consume these toxins are at higher risk of developing bladder cancer and other potentially harmful side effects, including:
Liver cancer
Stomach cancer
Colon cancer
Prostate cancer
Pancreatic cancer
Lower esophageal cancer
Non-Hodgkins Lymphoma
Multiple Myeloma
Leukemia
Hypertension
Stroke
Heartattack
Death
NDMA levels in some pills were 20 times or more than the safe level of daily consumption for humans. In addition to exposing users to several probable human carcinogens, the medication was not an effective treatment. These drugs treat life-threatening cardiovascular conditions. So, the potential risks if you were taking the tainted prescription are substantial.
FDA Intervention
The Food and Drug Administration notified several companies that the generic Losartan they were producing contained impurities that made them unsafe for human consumption. Upon notice from the FDA, many of the makers voluntarily recalled their products.
The products recalled held dangerous levels of MNBA, which has a similar threshold to another cancer-causing compound, Nitrosodimethylamine (NDMA).
Both MNBA and NDMA are in the generic drugs, and the FDA does not oppose low levels of these two chemicals in Losartan. The toxic chemicals are a by-product of the manufacturing process. When pharmaceutical companies manufacture the drug correctly, very little of the potentially carcinogenic compounds result from the process.
However, the pharma labs with high contamination levels did not have proper quality control measures in place to test the drugs. Or, they knew the pills contained the probable carcinogens and failed to notify the public or the FDA.
The FDA created a guide to help drug producers develop products that are safe for consumers. Even after the FDA published the guide, several companies, both named and unnamed in the Losartan lawsuits, have voluntarily recalled their versions of the drug. However, several companies have had to recall many medication batches, and there are thousands of patients who took contaminated Losartan before the FDA findings.
A Growing List of Recalls
The FDA has had to expand its list of tablets affected by the unsafe levels of NDMA more than a dozen times to include additional batches that are unsafe for human consumption. There are so many now that the administration created a tool to help consumers figure out if they have been exposed to potentially toxic medications. Some of the largest manufacturers affected include:
American Health Packaging
Aurobindo Pharma USA, Inc.
Torrent Pharmaceuticals Limited
Teva Pharmaceuticals USA Inc., as Major Pharmaceuticals
Solco Healthcare LLC.
ScieGen Pharmaceuticals, as GSMS Incorporated
Sandoz Inc.
Rising Pharmaceuticals Inc., as Acetris Health, LLC (Aurobindo)
RemedyRepack, Inc. as Torrent
Prinston Pharmaceutical Inc., as Solco Healthcare LLC
Mylan Pharmaceuticals, Inc.
NuCare Pharmaceuticals Inc. as Prinston/Solco
Macleods Pharmaceutical Ltd.
Legacy Pharmaceutical Packaging, LLC  as Torrent
Hetero Labs, Inc., as Camber Pharmaceuticals, Inc.
Zhejiang Huahai
and Others
Some of the pending District Court cases involve the above companies, which are both domestic and foreign entities. Due to their business nature, these manufacturers should have been aware that the process used to create Losartan creates organic compounds that are probable human carcinogens. Quality control measures should have been in place to test the content of NMDA, NDEA, MNBA, and other hazardous chemicals.
FDA Bans Imported Pharmaceuticals from Zhejiang Huahai
The FDA investigation into Losartan manufacturers began when the FDA cited Zhejiang Huahai for producing pharmaceuticals with 20 times the limits considered safe by the FDA. After the warning regarding the unsafe levels of MNBA and NDMA, Zhejiang Huahai continued distributing hazardous products.
Following inspections of Zhejiang Huahai facilities by the European Medicines Agency and the FDA in August of 2018, the Food and Drug Administration presented the manufacturer with a Form 483, which outlined gross deviations from administration guidelines.
Lawsuits for the Benefit of Losartan Victims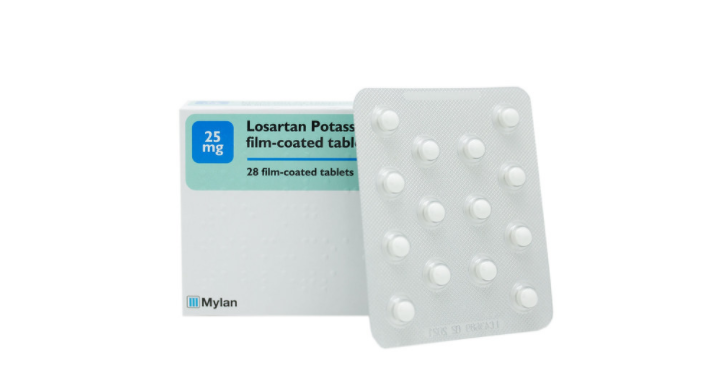 As a result of the drug contaminations and recalls, numerous lawsuits are pending against Losartan manufacturers. While producers of the contaminated drugs have been quick to comply with FDA recall suggestions, patients unknowingly consumed these prescriptions for years without knowing the potential risk.
These companies failed to check for the toxins or overlooked high levels of potential carcinogens in the drugs. The FDA suggests that the companies making these drugs should have been aware of the possible presence of compounds like NMDA, NDEA, MNBA, and other hazardous chemicals. Thousands of people have been affected, and those affected are beginning to file suit against the negligent parties.
New Jersey Losartan Lawsuit
In New Jersey, four plaintiffs, Glenn Roddey, a Florida resident, Helen Johnson, a Florida resident, Alicia Degracia, a California resident; and William Kolacek, an Illinois resident, filed a lawsuit against makers of Losartan alleging they knowingly sold the drug with unsafe levels of probable human carcinogens.
The complaint lists dozens of batches of the tainted medication, which the manufacturers voluntarily recalled the following recommendations by the Food and Drug Administration. The lawsuit notices the plaintiffs received from their pharmacies regarding the recalled drugs they received, which were contaminated.
A panel of Federal Judges Rules On Losartan Lawsuits
A panel of federal judges met to discuss the pending lawsuits involving Losartan, Valsartan, and similar drugs sold under different names. The committee convened after plaintiffs from the New Jersey case and others filed a Transfer Order requesting that the court combine the Losartan lawsuits with a pending Valsartan Multidistrict. The judges decided that it was in the parties' best interest because the cases have overlapping evidence.
Upon the panel's decision, the district courts will combine all Losartan lawsuits with a pending Valsartan MDL. There are more than 150 cases the court is moving to the Valsartan multidistrict litigation (MDL). Some reports estimate the potential for lawsuits brought against the drug companies by patients with cancer diagnoses caused by Losartan will be in the thousands. The drug companies will end up paying victims injured by the drugs substantial settlements.
Valsartan Multidistrict Litigation
Valsartan MDL was filed with the U.S. District Court of New Jersey against multiple pharmaceutical companies, including wholesalers and retailers. The presiding judges over the case are the Honorable Robert B. Kugler, U.S. District Court Judge, and the Honorable Joel Schneider, U.S. Magistrate Judge.
The cases included in the MDL include personal injury and class action suits. Currently, the trial is in the beginning phases, and both sides are gathering information to use in the case. However, the court is working with attorneys from both sides to efficiently move the case through the legal system.
During these beginning trial phases, the court will be looking into the allegations against the manufacturers. Settlements reached during this phase will not dictate what future victims will receive, but it allows both sides to determine how much the courts feel the defendant owes the victims.
Did You Take Losartan?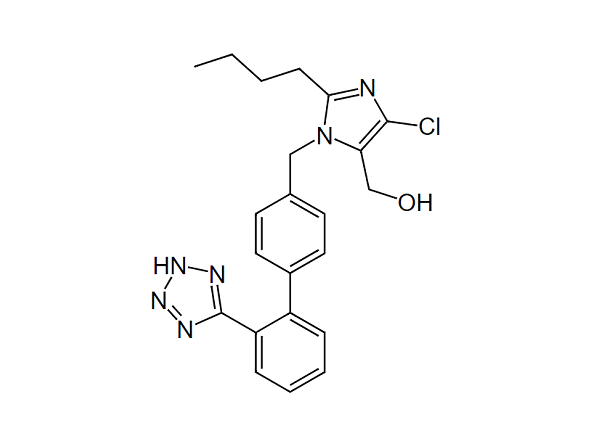 Throughout the United States, millions of people receive prescriptions for angiotensin II receptor blockers (ARB) like Losartan, Valsartan, and Irbesartan. Many of the drugs in the ARB class of blood pressure medications have been recalled, including:
Candesartan
Cilexetil
Olmesartan Medoxomil
Hydrochlorothiazide
Amlodipine Besylate
Telmisartan
The drugs above only represent a portion of the affected pharmaceuticals. Companies use these drugs to create variations of Losartan and Valsartan. If you have taken Losartan or another related drug, you should talk to an attorney about your case. Some of the manufacturers' lawsuits request that the companies pay for regular cancer screenings and medical care for early cancer treatments.
Likely, thousands of people who took medications with unsafe levels of possible cancer-causing compounds are unaware that their health could be compromised due to their blood pressure medication. There is also the possibility that additional drugs will be added to the FDA list.
What Should You Do?
Early detection in these cases could save lives. It is essential for those affected by these contaminated drugs to receive compensation for their current and future medical care for conditions caused by Losartan. However, after receiving a troubling health diagnosis, it isn't easy to know where to start.
Do Not Stop Taking Your Medication
When you hear that your medication might be contaminated with cancer-causing compounds, the first thing you want to do is to stop taking it if you are like most people.
However, that is not what experts advise. Instead, you should contact the prescribing doctor so they can prescribe you an alternative medication. Your doctor will advise you on whether you should continue taking Losartan. However, all of the defective pills to date have been recalled, and the FDA is more actively testing, so your current Losartan prescription may not be affected.
Gather Supporting Documents
If you believe you took Losartan or a similar drug with unsafe levels of NDMA, MNBA, or NDEA, you need to gather any related documents and store them for safekeeping.
Save prescriptions, take pictures of the medication, request a print out of all of the medicines you've received from your pharmacy. It is better to be proactive about gathering supporting information. The longer you wait, the more challenging it can be to obtain records that could be vital to your case.
Speak to a Class Action Attorney
Whether you took the drugs in question or you received a cancer diagnosis after starting a similar ARB, you should speak to a class action lawyer. For victims who are currently battling cancer and those who may experience that in the future, multiple drug production companies' negligence is unacceptable.
You can't put a price on your health or the life of a loved one, but when a poorly manufactured drug causes you or a loved one to develop cancer, the company responsible needs to take accountability. Settlements paid to claimants may cover medical treatments, screenings, and other cancer-related services.
FAQs
When did the FDA discover Losartan was contaminated?
In November of 2018, drug manufacturer Sandoz voluntarily recalled Losartan after the FDA notified the maker that the drug was tainted with unsafe levels of probable home carcinogens. Since the first recall, dozens more have followed.
What side effects do the tainted prescriptions cause?
The FDA reported that the affected drugs were not effective, leaving the patients susceptible to the medical conditions for which they were prescribed Losartan and various forms of cancer, including stomach cancer, bladder cancer, colon cancer, and others.
What chemicals contaminated the drugs?
The FDA found potentially dangerous levels of N-Methylnitrosobutyric acid (NMBA), N-Nitrosodimethylamine (NDEA), and N-Nitrosodimethylamine (NDMA) in more than 80 lots of Losartan and other Angiotensin II Receptor Blockers.
How dangerous is the Losartan recall?
The Losartan recall is serious. Millions of people have taken the drug, which the FDA determined to be unsafe and reports from people who took the drugs show that the drug may have caused cancer and even death in some patients.
Is there a lawsuit against the makers of Losartan?
Yes, there is currently a multijurisdictional class-action lawsuit, and the court has appointed special staff for these proceedings to speed up the litigation process. The lawsuit is presently in the beginning stages; however, the courts expect the proceedings to be swift.
What kind of cancer does Losartan cause?
Losartan can cause many forms of cancer. The most commonly reported cancer in patients prescribed Losartan is stomach cancer. However, if you took Losartan and were diagnosed with any form of cancer, you should contact an attorney to discuss your legal rights.
Sources: