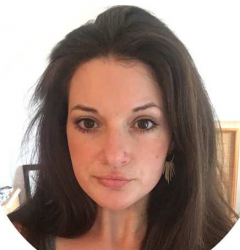 Latest posts by Lindsay Pietroluongo
(see all)
A talcum powder lawsuit is when a plaintiff claims that the manufacturer of baby powder knew that its product had asbestos-contaminated talc, which can cause cancer and mesothelioma, but did not warn consumers of that risk. In addition to Johnson and Johnson, which this article focuses heavily on, there have also been talcum powder lawsuits against Cashmere Bouquet, Colgate-Palmolive, Imerys Talc America, Vanderbilt Minerals, and Whittaker, Clark, and Daniels.
The mineral talc is what talcum powder is made from. Talc is composed mainly of magnesium, silicon, and oxygen. In powder form, talc absorbs moisture and reduces friction, which is why it's often used to keep the skin dry and to prevent rashes. It's commonly used in cosmetic products, like baby powder. It's also used in facial powders and other consumer products.
The Health Risks of Asbestos
Asbestos is known to be associated with cancer, including ovarian cancer, and to cause mesothelioma.
Authorities, including the World Health Organization, say that there is no safe level of asbestos exposure. That means that if a company that produces cosmetic products says that they only found a small amount of asbestos in its talc, that does not make it a safe amount – there's no such thing.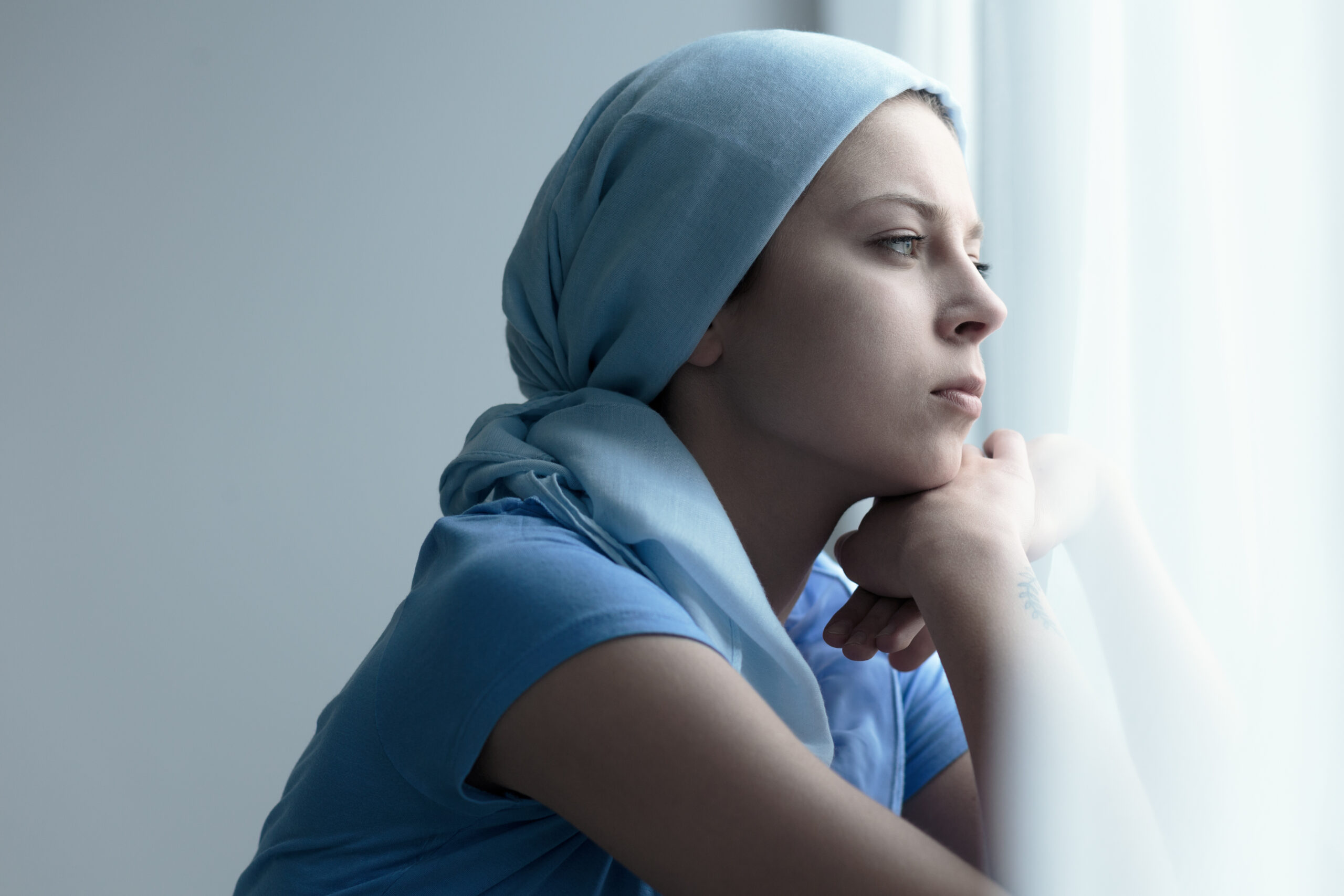 Most people who are exposed to asbestos, especially the small amounts that may be found in cosmetics' talc, will not develop cancer. However, for other people, even a small amount can cause disease later in life.
The Risks of Non-Asbestos-Contaminated Talc
Plaintiffs in talcum powder cases say that inhaling the product led to cancer, lung disease, or mesothelioma. And while most cases and conversations about the problems with talcum powder focus on asbestos contamination, some lawsuits claim that even non-asbestos-containing talc can cause disease. According to a study published in 2002 of talc miners and millers in New York, mesothelioma was developed from exposure to talc that was not contaminated with asbestos.
Johnson and Johnson: Confidential Documents and Testing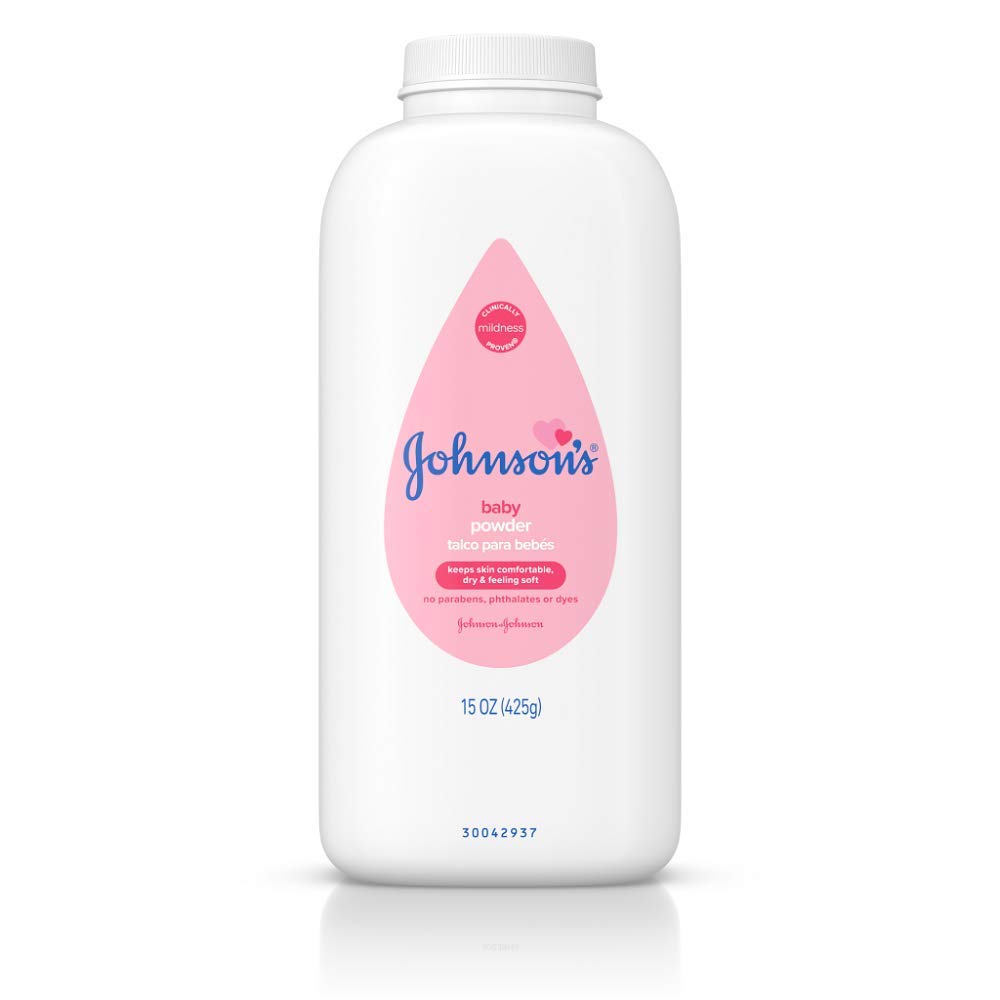 The Johnson and Johnson company is based in New Jersey, and it was a leader in the talc powder market for more than a century. One of the company's biggest products, baby powder, helped to brand Johnson and Johnson as caring and safe. However, there have been a lot of arguments over whether or not the talc used in Johnson and Johnson products is as safe as the company says it is.
The Reuters-Reviewed Johnson and Johnson Documents
Johnson and Johnson have shared company memos, internal reports, and additional confidential documents with lawyers as more than 11,000 plaintiffs have claimed that talc in the company's products has caused cancer, including ovarian cancer. Reuters examined many of the shared documents, in addition to testimony from depositions and trials, and found the following:
From the early 1970s to the early 2000s (at least), Johnson and Johnson's raw talc and finished powders did, at times, test positive for small amounts of asbestos.
Johnson and Johnson executives, doctors, lawyers, mine managers, and scientists did not know how to address the issue and did not disclose it to the public.
There were successful attempts to influence United States regulators and their plans to limit the amount of asbestos in talc-containing cosmetic products, as well as scientific research on how talc impacts health.
A small number of the documents had been cited in reports by the media and produced at trial. However, many of them were kept from the public via court orders, which allowed the Johnson and Johnson company to turn over thousands of documents while retaining confidentiality. Reuters was the first to report such a large portion of the content of those documents, making what was contained in the public knowledge.
Johnson and Johnson's Italian Supplier and the Asbestos Link
The earliest mentions of tainted talc in Johnson and Johnson products were in reports from 1957 and 1958 by a consulting lab. The reports say that there were contaminants in talc that came from Johnson and Johnson's Italian supplier and that the contaminants were fibrous and acicular tremolite, which is one of six minerals that, when in their natural fibrous form, are considered asbestos.
From that time through the early 2000s, other scientific reports from Johnson and Johnson, outside labs, and the company's supplier found similar findings. The reports say that they had identified contaminants, such as asbestos, in talc and finished powder products.
A decade after the tremolite was found in the talc from Italy, the same thing happened in talc from Vermont, also a Johnson and Johnson supplier. There was also another asbestos-causing mineral found during testing.
Johnson and Johnson's Testing and the FDA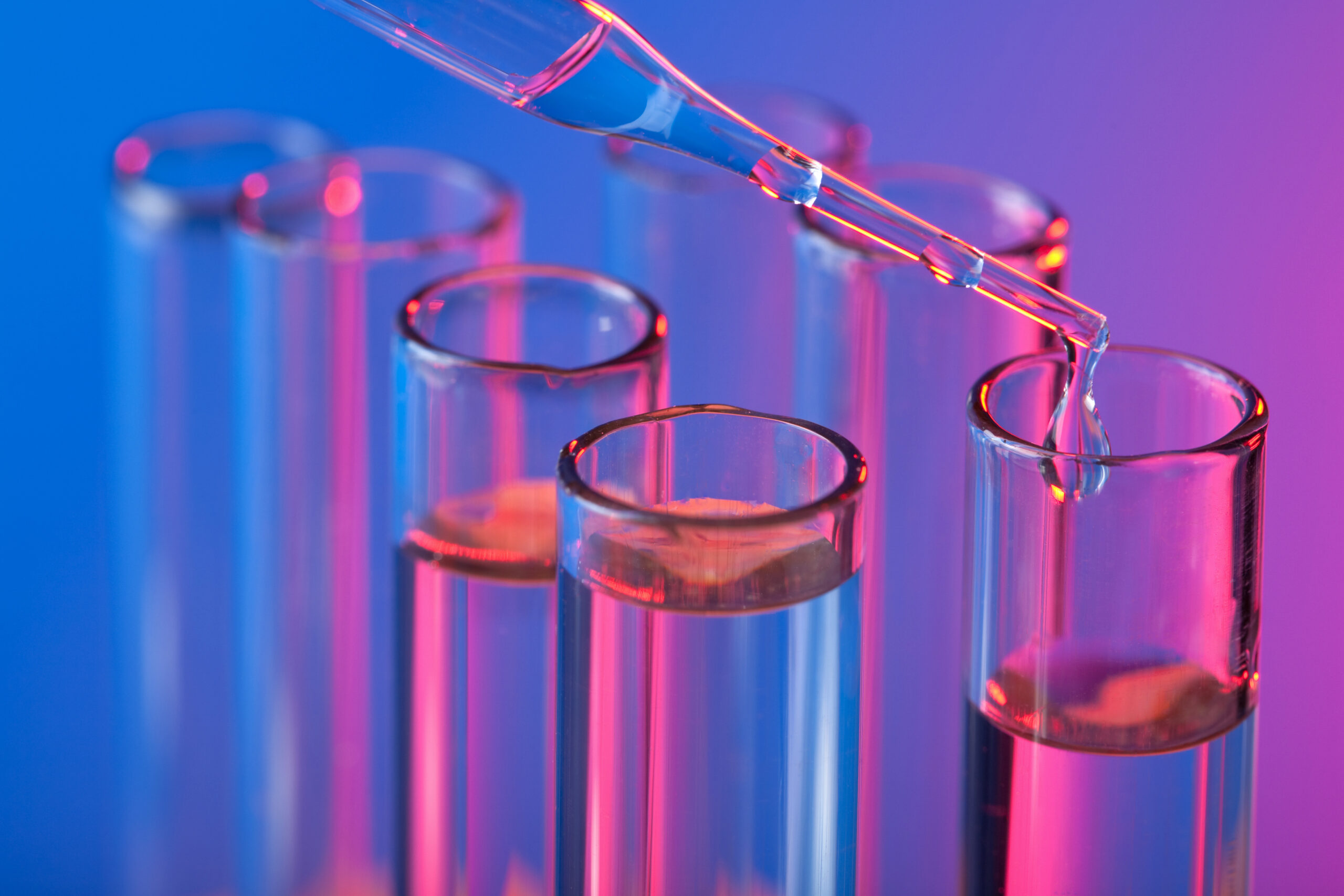 In 1976, the United States Food and Drug Administration put limits on asbestos in talc-containing cosmetic products.
Johnson and Johnson told the FDA that there wasn't any asbestos found in any sample of their talc from December 1972 to October 1973. What Johnson and Johnson didn't tell the FDA was that between 1972 and 1975, three (possibly more) tests, all by different labs, did find asbestos in the company's talc. And in one of those cases, the level of asbestos was considered high.
In the Johnson and Johnson documents that Reuters reviewed, most of the test reports do not detect asbestos. However, Johnson and Johnson's testing processes may have gotten better with time, but they've been known to leave trace contaminants undetected. Also, only a very small amount of the company's talc is tested.
More Johnson and Johnson Product Testing Results
There have been some lab tests by experts who were hired by plaintiffs. In the 1990s, asbestos was found in talc in Shower to Shower, a Johnson and Johnson product until 2012. Asbestos was also found in over half of several samples taken from past decades from Johnson and Johnson baby powder. The bottles sampled came from eBay, plaintiffs, and the company's corporate museum. The amount of asbestos was great enough for the report to say that the user was likely to be exposed to the contaminant.
Johnson and Johnson Continues to Say Its Products Are Safe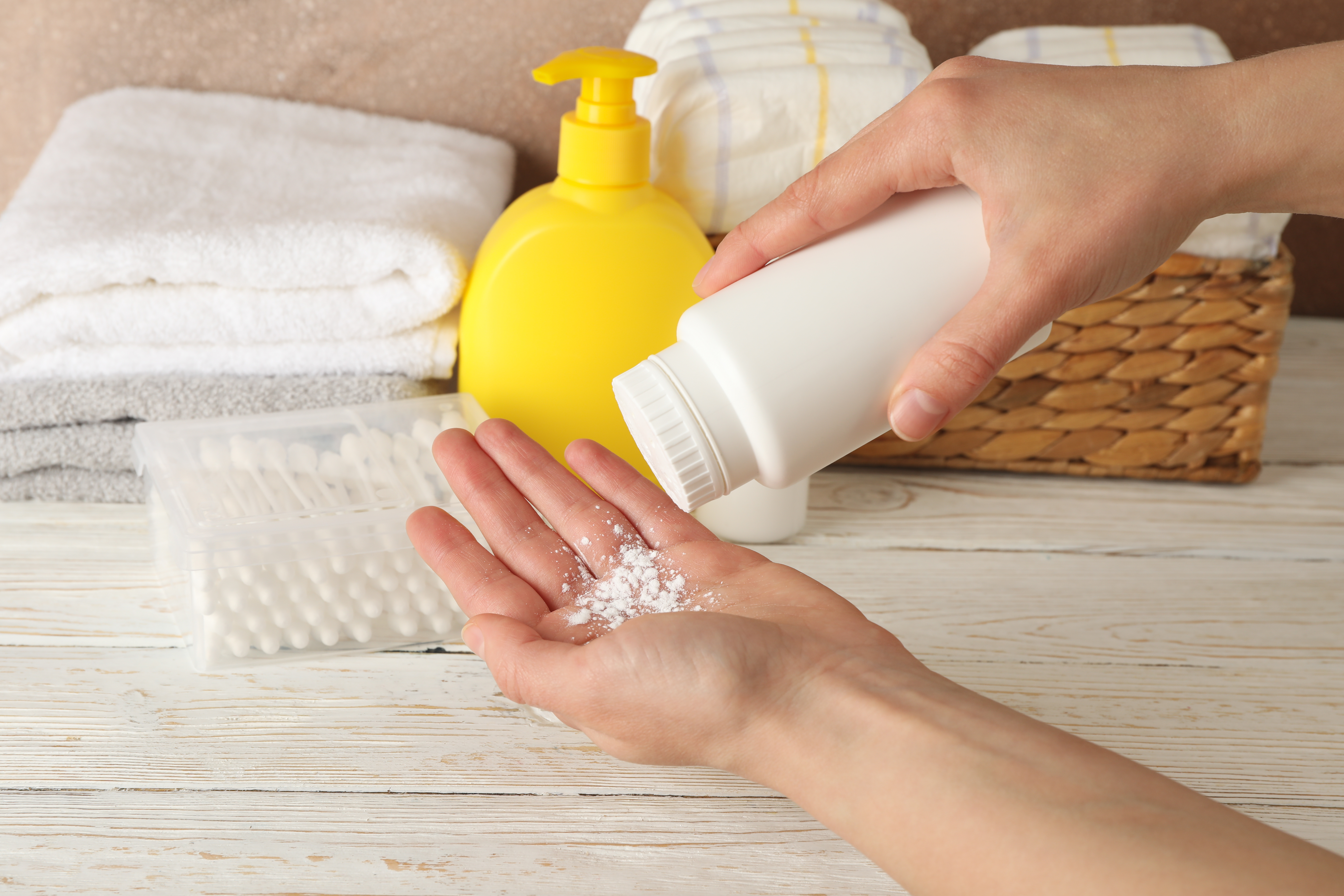 The talc that's in Johnson and Johnson baby powder that's sold in the United States has come from the Chinese supplier Imerys Talc America since 2003. The company is a co-defendant in a majority of talc cases. Both Imerys and Johnson and Johnson say that its talc from China is safe and that tests consistently show that no asbestos is present.
Lawyers for Johnson and Johnson have said that the company records that show that asbestos was detected in the talc were about industrial-use talc, i.e., not the talc used in cosmetic products. However, it seems that a lot of testing and reports show that to be false.
Moreover, even if testing in recent years has shown the company's products to be asbestos-free, products from decades ago are still a current problem. Asbestos has a long latency period, which means that a diagnosis of cancer or mesothelioma can come long after exposure – 20 years or even more.
Talcum Powder Claims and Cases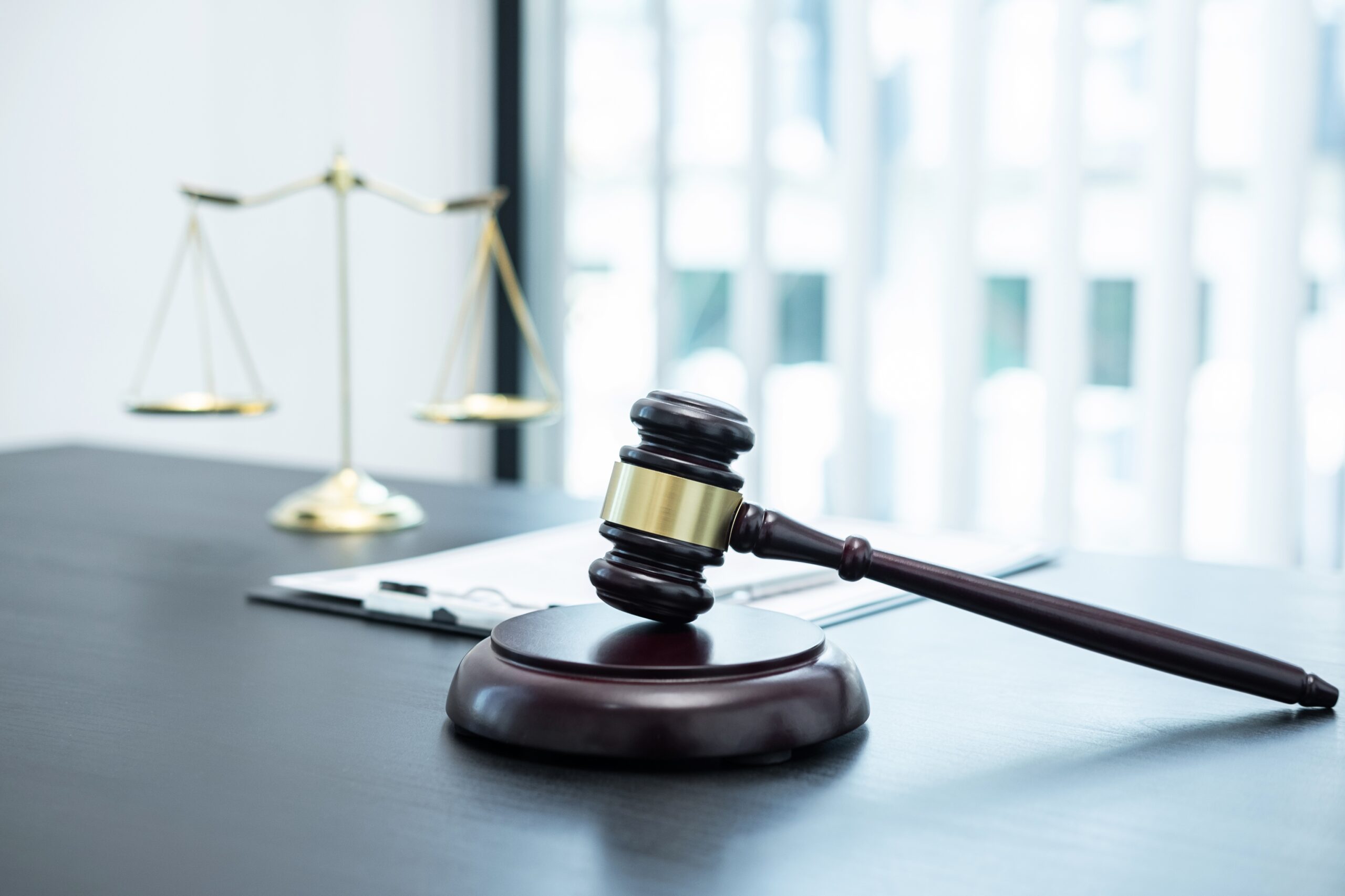 Johnson and Johnson is the company that has faced the most claims that its talc has caused cancer. Many talc cases are brought by women who have ovarian cancer and who regularly used talc-containing Johnson and Johnson products as antiperspirant and deodorant.
There are many more talcum powder cases with claims of products causing ovarian cancer than causing mesothelioma. While about 3,000 people get mesothelioma each year, over 22,200 women are diagnosed with ovarian cancer each year. Because mesothelioma is much rarer than ovarian cancer, there are naturally fewer talcum powder mesothelioma cases.
Most talcum powder cases are individual lawsuits. However, there have been four or more class-action lawsuits filed. Instead of making claims that talc itself is to blame, lawyers argue that it's the asbestos in the talc that's the real issue.
As of August 2021, Johnson and Johnson are up against over 34,000 cases that have been consolidated by the United States District Court for the District of New Jersey, and the company faces hundreds of more cases that are pending in state courts. The company's January 2021 SEC filing says that it has almost $4 billion set aside for lawsuits and settlements.
The Darlene Coker Case
Darlene Coker of Texas, 52 years old, was diagnosed with mesothelioma, which she knew was deadly and a sign of potential asbestos exposure. She also knew that it tended to affect men who worked in dust mines and other industries, like shipbuilding, and inhaled asbestos on the job. Coker, however, was in charge of a massage school and had no known exposure to asbestos.
In the late '90s, she hired personal injury lawyer Herschel Hobson, who suspected that Johnson and Johnson's baby powder was to blame. Later, a pathology report would determine that the type of asbestos in Coker's lung tissue was consistent with exposure to contaminated talc. Coker had frequently used the company's baby powder on herself and her infants. Hobson knew that asbestos and talc were commonly found together in the earth and that mined talc could be contaminated with asbestos, a known carcinogen.
Coker sued the Johnson and Johnson company for their product, including poisonous talc. However, Johnson and Johnson denied the claim, stating that their baby powder product did not have any asbestos. The company also did not hand over talc results and other records, which Hobson had requested to build the case. Coker had to drop the lawsuit.
The Class Action Lawsuits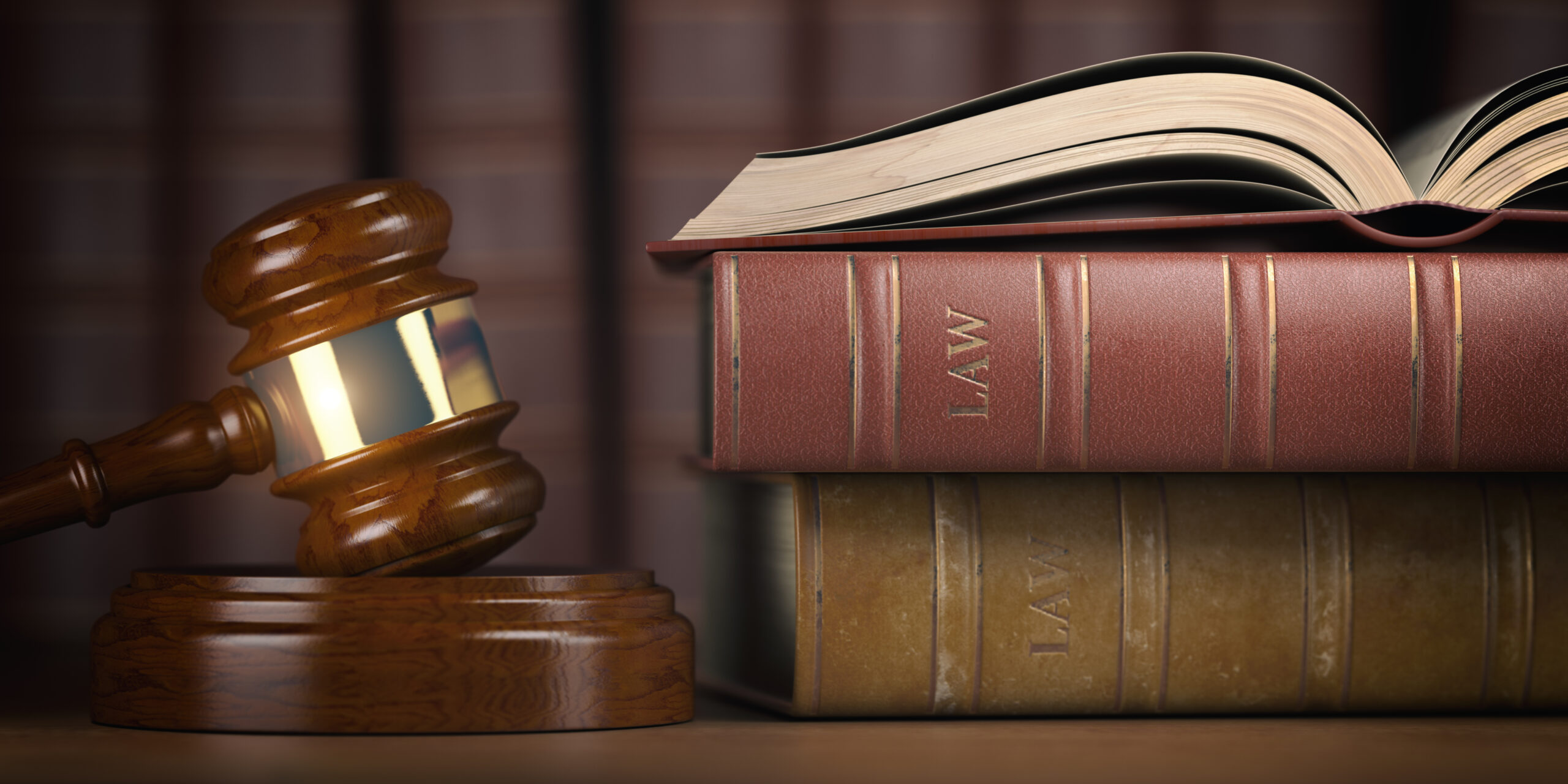 The talcum powder class action lawsuits claim that some talc-containing products are dangerous or defective, but they don't necessarily say that specific injuries have occurred.
California Talc Class Action
Mona Estrada said that Johnson and Johnson did not warn the public about the cancer risk of its talc-containing products. A federal judge in California moved the case to the state of New Jersey as part of the MDL (multidistrict litigation) that was already underway. In 2017, a federal judge in New Jersey dismissed the claim because Estrada had not suffered an injury.
Illinois Talc Class Action
A class-action lawsuit was filed by Barbara Mihalich, which claimed that Johnson and Johnson had unjustly profited from its talc-containing products. Others signed onto the case, and in October 2016, it was transferred to the New Jersey MDL.
Missouri Class Action
Several plaintiffs, including Cynthia Gibson, Lois Arnstein, and Heidi Amiro, filed against Johnson and Johnson, claiming that exposure to asbestos, talc, and carcinogens in its products led to cancer and that the company did not warn consumers of the risk.
New Jersey Federal Class Action
Investors filed a class-action lawsuit against Johnson and Johnson, accusing the company of not disclosing the health risks of its talcum powder.
More Talcum Powder Claims and Cases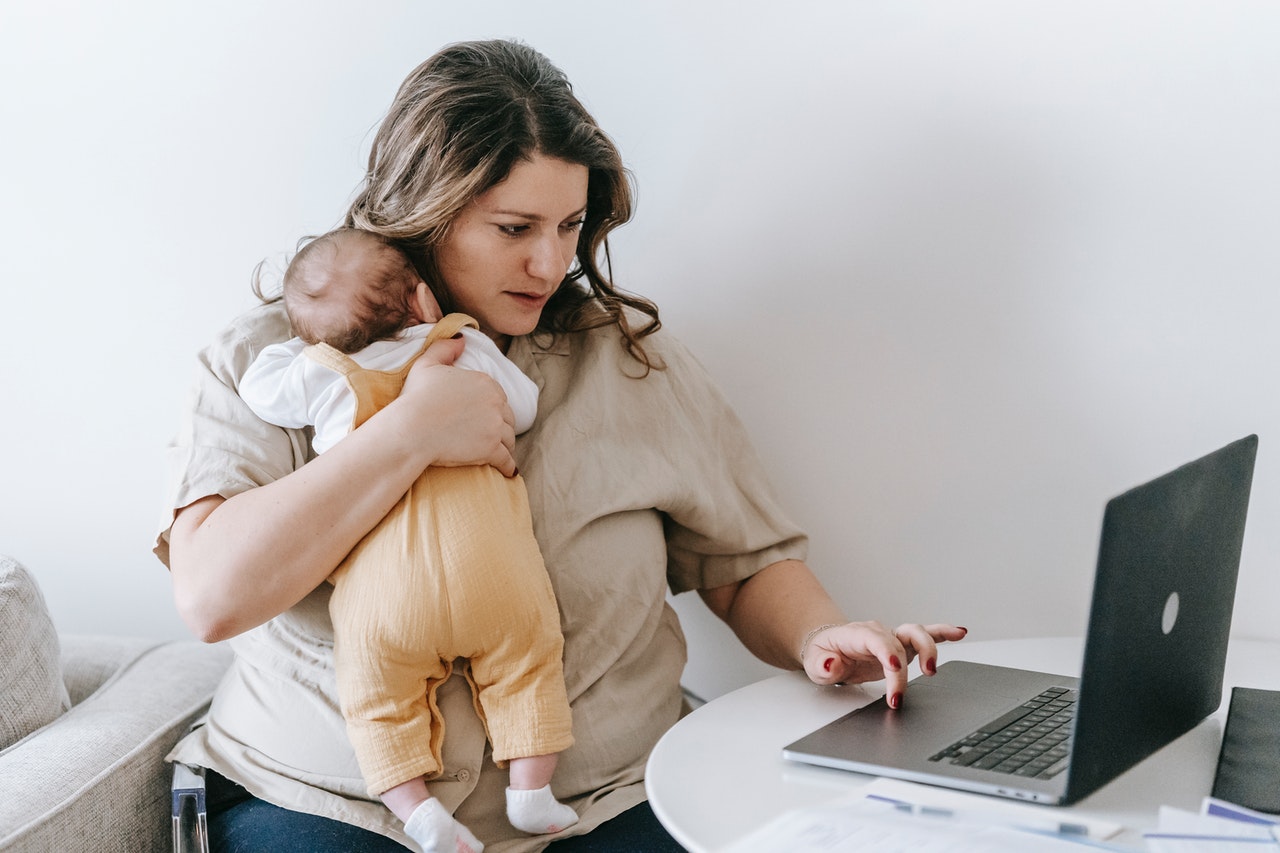 In 2006, the first talc-mesothelioma case was filed. The plaintiff, a man who spent time working in a pottery studio, claimed that exposure to Vanderbilt talc led to the disease. He passed away while litigation was taking place, but his wife received $3.35 million.
Two cases in 2018, one in California and the other in New Jersey, awarded plaintiffs with large sums. The plaintiffs said that their mesothelioma was caused by Johnson and Johnson products that had talc that was tainted with asbestos. There was another similar verdict in St. Louis. In the New Jersey decision, the judge said that Johnson and Johnson gave the FDA favorable results that showed the absence of asbestos and withheld unfavorable results, which was a misrepresentation of the findings.
Here are more examples of talcum powder cases:
In March of 2018, Robert Lord, who worked with ceramic tiles during the '70s and said they had asbestos-contaminated talc, reached a confidential settlement with Vanderbilt Minerals.
In April 2018, Stephen Lanzo III was awarded $117 million by a New Jersey jury after suing Imerys Talc and Johnson and Johnson, claiming that baby powder and Shower to Shower led to mesothelioma.
In 2018 in New York, Imerys and Johnson and Johnson settled for $1.5 million. The plaintiff was 78-year-old Ann Zoas, who claimed to have developed mesothelioma after years of using Johnson and Johnson's baby powder.
In September 2019, a jury in New Jersey awarded $37.2 million to four plaintiffs: D'Angela McNeill-George, David Etheridge, Douglas Barden, and Will Ronning. They all claimed they had developed mesothelioma from Johnson and Johnson's baby powder and Shower to Shower.
In August 2021, Christina Prudencio was awarded $26.4 million and an additional $100,000 in punitive damages after claiming that Johnson and Johnson's products with asbestos-contaminated talc led to her mesothelioma.
There are many more cases, very much like the ones listed above. However, three juries, possibly more, have rejected claims that Johnson and Johnson baby powder contained asbestos and caused mesothelioma. There have also been mistrials, and no verdict was reached in those cases.
Are You Eligible to File a Talcum Powder Lawsuit?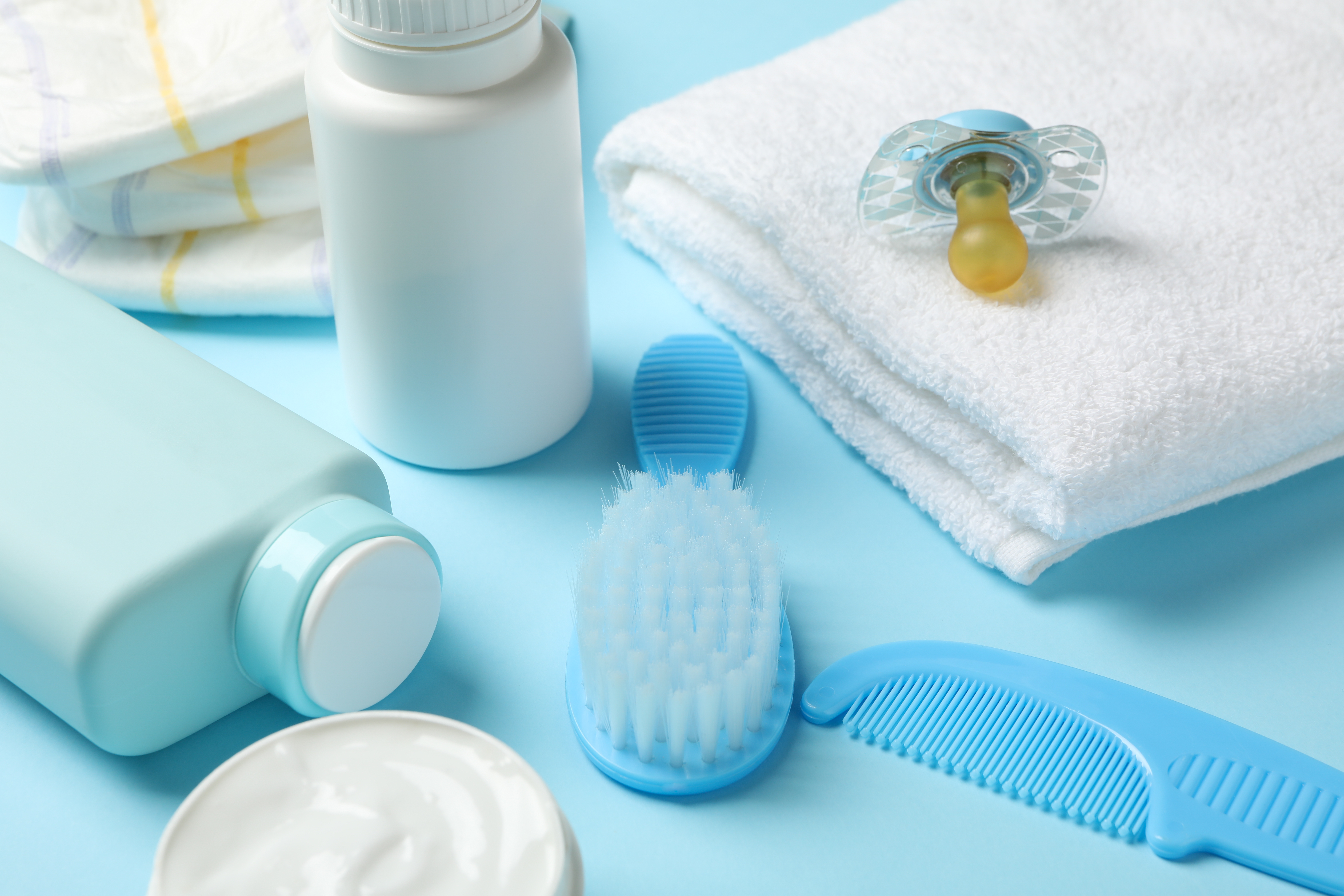 If you used a commercial or cosmetic talcum powder product and have mesothelioma or ovarian cancer, you may be able to file a talcum powder lawsuit.
To file a mesothelioma lawsuit, you may be eligible whether you used a cosmetic or industrial talc product, such as:
Baby powder
Adhesives
Chalk
Clay
Crayons
Joint compounds
Paper
To file an ovarian cancer lawsuit, you had to have used talc-containing products in the genital area on an almost daily (or daily) basis before developing cancer. If you used baby powder that's made from cornstarch, you're not eligible for a talcum powder lawsuit, as powders with a cornstarch base do not contain talc. Talc products in ovarian cancer lawsuits include:
Gold Bond Body Powder
Gold Bond Extra Strength Body Powder
Gold Bond No Mess Powder Spray
Johnson and Johnson's Baby Powder
Shower to Shower
If you feel like you have a claim, contact a lawyer to evaluate your case.
What Are the Questions a Lawyer Might Ask?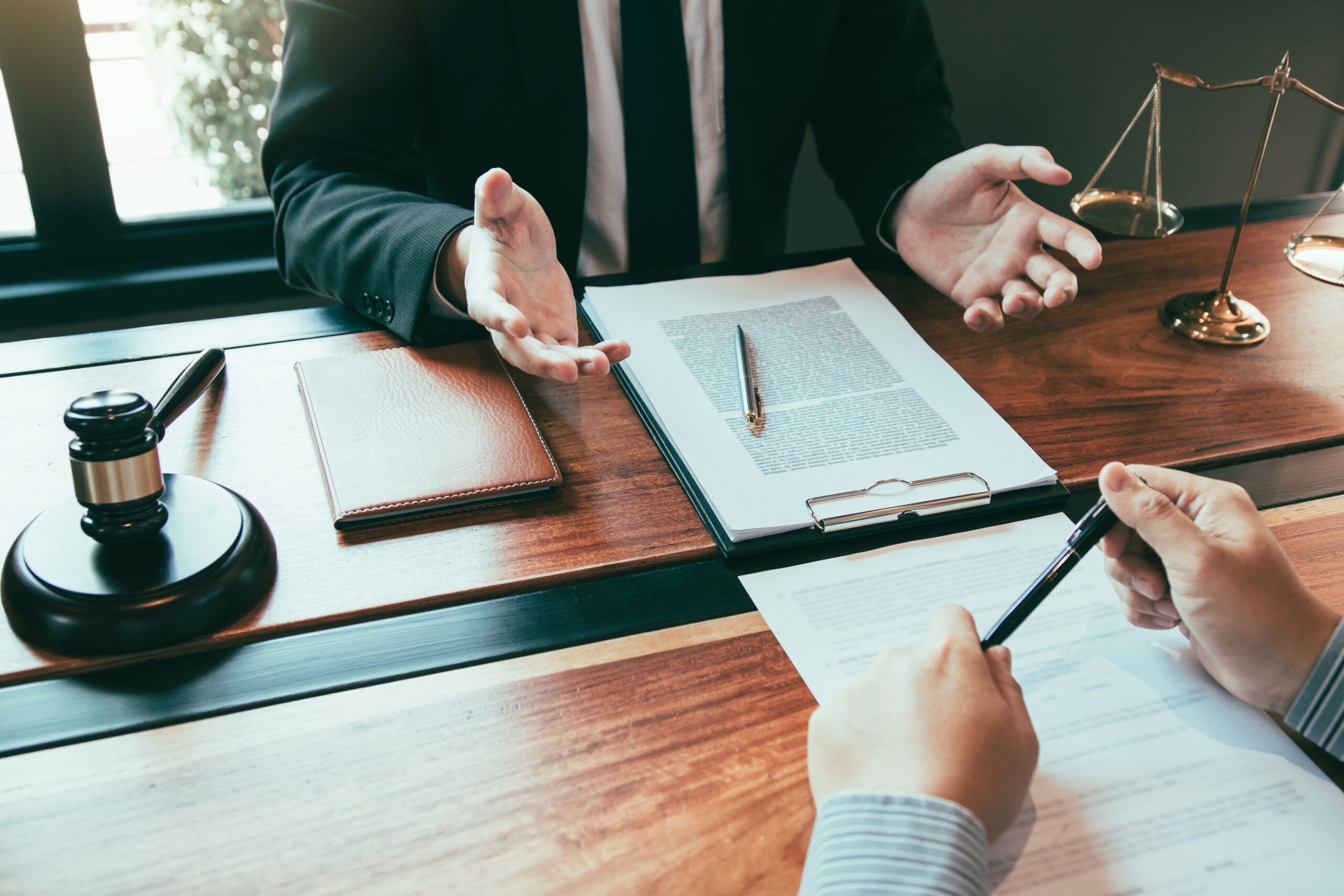 If you plan on contacting a lawyer because you think you have a talcum powder claim, be prepared to answer the following questions:
Have you been diagnosed with mesothelioma or ovarian cancer? You'll need a copy of your medical records to back up your claim.
When was the diagnosis?
Have you been previously diagnosed with cancer, and is there a family history of cancer?
Have you been diagnosed with another disease?
How long did you use the talcum powder for?
Was the talcum powder used for personal hygiene? This can establish a connection between talc and ovarian cancer.
Also, know that any evidence you can bring with you to support any of your claims will be helpful.
What is the Statute of Limitations?
A talcum powder lawsuit is a product liability case, and the statute of limitations for that type of case varies by state. In general, though, the statute will be between two and ten years, with most states having two-year statutes.
That two-year duration may begin either when you're diagnosed with cancer or mesothelioma or when you found out that talc could have contributed to your diagnosis.
If a family member is making a wrongful death claim for a loved one who died because of mesothelioma or cancer, the statute of limitations is on the short side at approximately two years.
How Long Does it Take to Settle a Talcum Powder Case?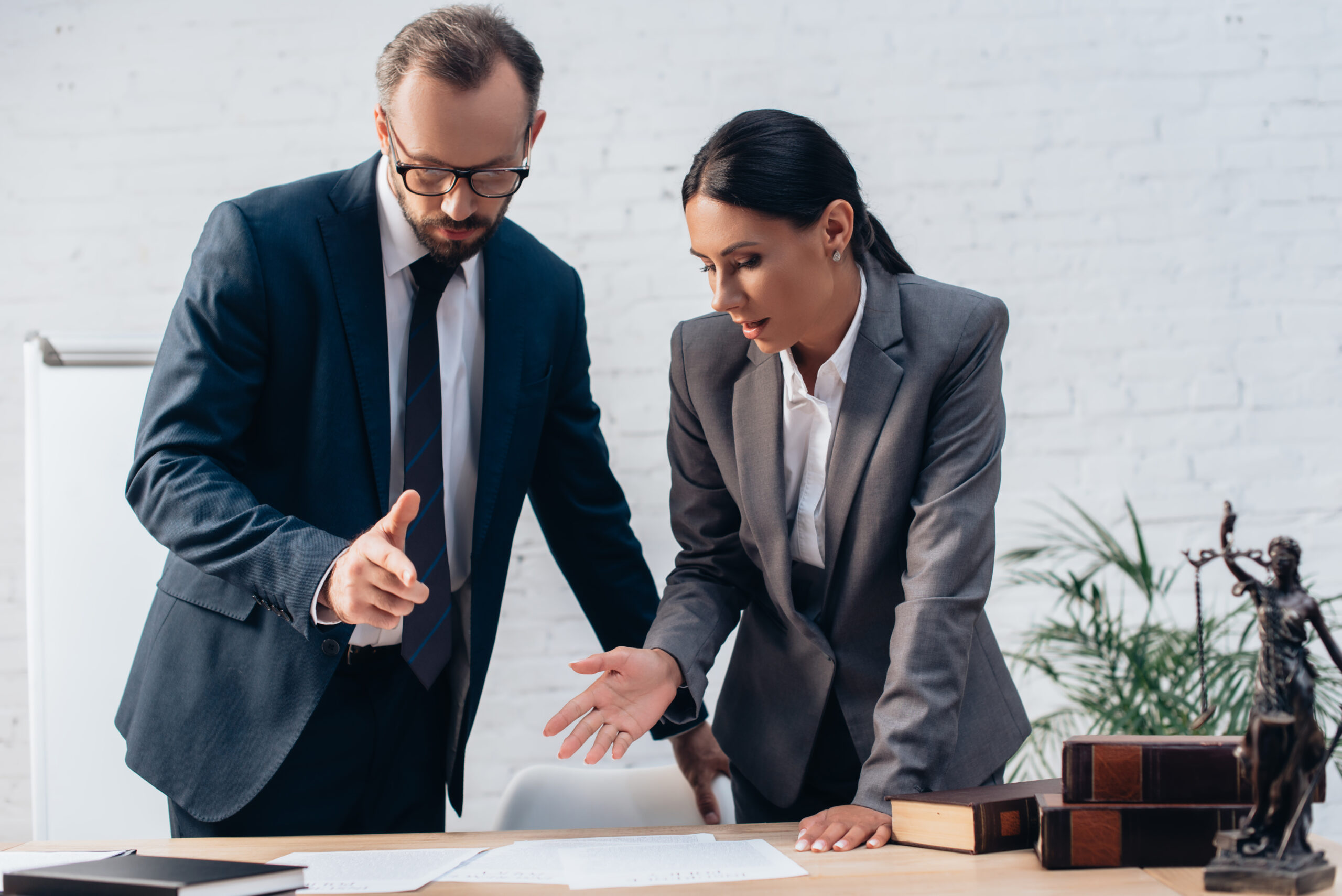 Several factors play into how long it can take to settle a talcum powder case. These cases are complex because of the medical records and science that are needed to connect a person's disease to the talcum powder and its use. It may take between three and seven years for the case to be settled, and it can even go for longer.
Wrapping Up: Johnson and Johnson
Johnson and Johnson have said many times that its talc is safe and that years of testing shows that to be true. The company has also said that its losses weren't due to asbestos-tainted talc but instead to court rules, greedy lawyers, juror confusion, and junk science. Furthermore, counsel for Johnson and Johnson has said that, according to science, the talc that's used in body powder doesn't cause cancer, even if there are undetectable traces of asbestos. As for the tests that have shown there to be asbestos in its products, the company calls those results outliers.
Toward the end of 2019, Johnson and Johnson issued a voluntary recall for a lot of its baby powder following an FDA test that found trace levels of asbestos contamination. In May 2020, the company announced that it would not sell its baby powder in the United States or Canada moving forward. A press release from the company said that demand had gone down, partly due to misinformation about the product's safety.
In late 2021, Johnson and Johnson came under fire for using what some consider a controversial bankruptcy move that blocked about 38,000 talc-related lawsuits. The company spun off a new company, named LTL, then moved its asbestos-related lawsuits and liabilities into that firm. Then, LTL filed for bankruptcy, which some say was so that fewer damages could be recovered by plaintiffs.
Talcum Powder Lawsuit FAQ
Question: Who qualifies for the talcum powder lawsuit?
Answer: It depends upon what type of injury or disease you suffer from due to talc exposure. For example, if you have mesothelioma, you may qualify whether you were exposed to commercial or industrial talc products. If you have ovarian cancer, on the other hand, you had to have been exposed to cosmetic talc products on a near-daily basis, and that product had to have been applied regularly to your genital area. Your health and family history also play a role in your qualifications. It's best to speak with an attorney who can assess your claim.
Question: Does talcum powder cause cancer?
Answer: If talc has any amount of asbestos in it, it could lead to health issues down the road. Those health issues include mesothelioma and cancer, namely ovarian cancer. However, it's also possible that talc that does not contain asbestos can also be dangerous when inhaled.
Question: Is Johnson's talcum powder safe?
Answer: The Johnson and Johnson company and its suppliers have maintained that its talc-containing powder is safe. However, it's no longer offered in the United States and Canada. According to the company, that's partly due to consumer mistrust of the product.
Final Thoughts
Talcum powder lawsuits are complex. It's said that both asbestos-containing talc and talc that do not contain asbestos can be harmful. And many suppliers and companies that sell talc-containing products claim that their talc does not include even traces of asbestos – though reports and testing seem to differ. Add to that the fact that it can take decades for problems to occur after inhaling talc, and it becomes an even more complicated matter.
The good news for those who do have a legitimate talcum powder claim is that many plaintiffs have had luck in court. And if you think it's time to speak with an attorney, there are plenty who specialize in talc-related cases.
Recommended reads:
Sources
1. Reuters: Johnson and Johnson Knew for Decades That Asbestos Lurked In Its Baby Powder
2. Gray and White: Women Recover After Shower to Shower Products Linked to Ovarian Cancer
3. Drugwatch: Talcum Powder Lawsuits
4. American Cancer Society: Talcum Powder and Cancer
5. NPR: Johnson and Johnson is Using a Bankruptcy Maneuver to Block Lawsuits Over Baby Powder Cancer Claims